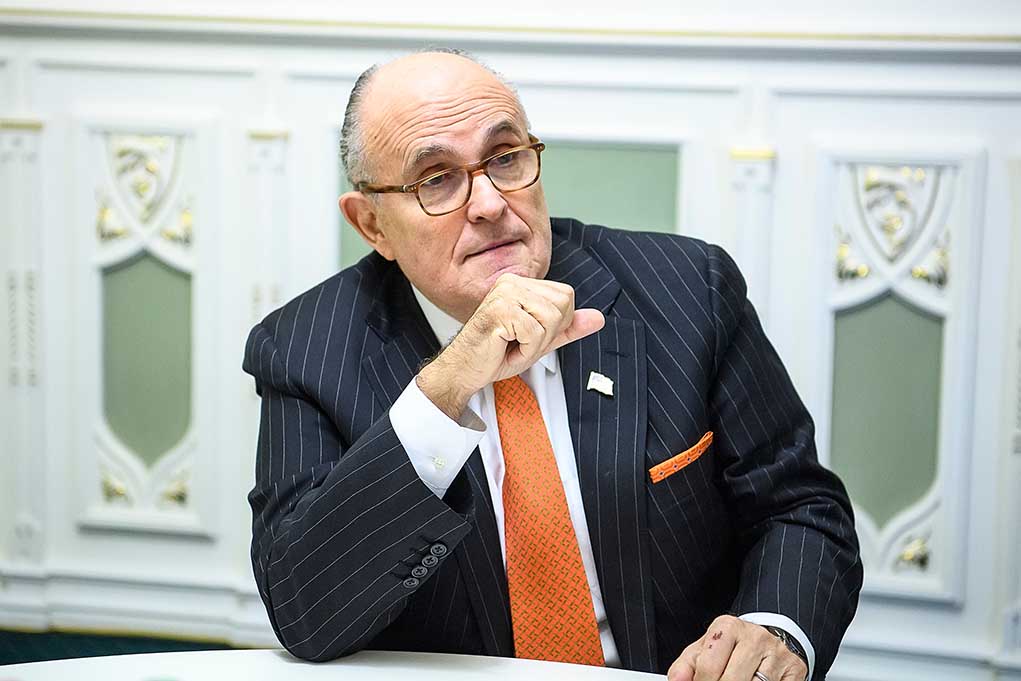 (ReliableNews.org) – On February 11, Special Counsel John Durham filed a pre-trial motion in federal court, containing new allegations regarding Hillary Clinton campaign attorney Michael Sussmann. The filing renewed concerns about reported efforts to spy on Donald Trump's 2016 presidential campaign. The former president's personal attorney, Rudy Giuliani, added more fuel to the fire during a recent interview.
On Tuesday, February 15, Giuliani sat down for an interview on Newsmax TV. The discussion turned to Durham's recent filing and the Democratic-led push to play down its significance. That's when Giuliani dropped a bomb. He told the Newsmax hosts he had evidence at his home proving Clinton took part in the effort to spy on Donald Trump and his campaign.
Giuliani says he has yet to be revealed evidence in his bedroom… or his den actually pic.twitter.com/SAK6kPJCZy

— Acyn (@Acyn) February 16, 2022
Continuing, Giuliani said although people might think the allegations against Clinton were bogus, he has roughly a thousand pieces of evidence, "none of which [has] been revealed yet."
Giuliani has spearheaded the former president's efforts to reveal the truth about widespread voting irregularities and ballot fraud that plagued the 2020 election. If his evidence proves to live up to his claim, it could blow the lid off the allegations the Clinton campaign tried to infiltrate Trump's campaign to unlawfully influence the election's outcome.
Do you think Giuliani has the goods on Clinton? If so, what do you think should happen to her and her accomplices?
Copyright 2022, ReliableNews.org