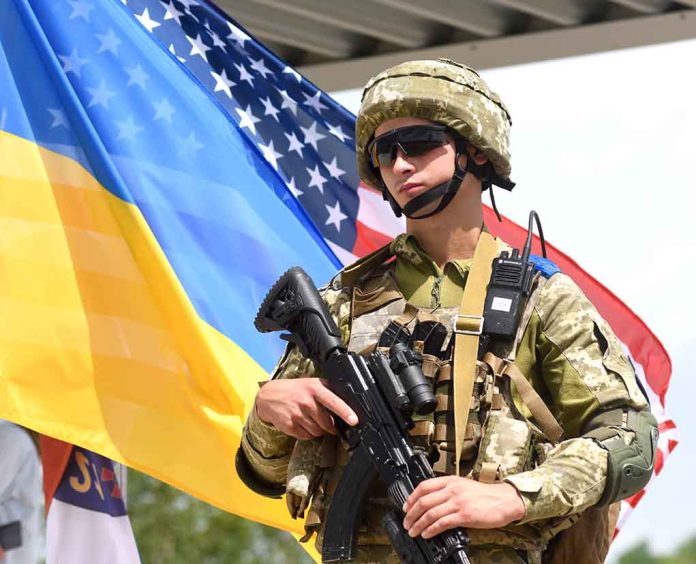 Putin's Forces Just Captured These Americans
(ReliableNews.org) – When Russia launched its invasion of Ukraine, citizens from other countries traveled to the region to help the besieged nation fight back. A number of Americans volunteered to help Ukrainians fight, as well. Reports indicate that Russia may have captured three US citizens.
According to an exclusive report by The Telegraph, Russia reportedly captured two Americans volunteering to fight. Now, the family of a third individual believes he was also taken prisoner.
Alexander Drueke, 39, served two tours in Iraq during his time in the military. On June 9, he was reportedly fighting as part of a Ukrainian platoon that was taking fire from Russia. When his fellow fighters dropped back, he was missing from their ranks.
Former Marine Andy Huynh, 27, was last heard from on June 8 when he reportedly told his fiancee, Joy Black, he would not be in touch for a "few days." A group called Task Force Baguette released a Twitter statement claiming that Russian forces captured the two men.
OFFICIAL STATEMENT : A week ago our team ended up isolated in the middle of a Russian Offensive. Bama and Hate, 2 of our American brothers, were captured.

We have not since heard anything about their well being. The information was confirmed by the Ukrainian intelligence.

— Task Force Baguette (@TFBaguette) June 15, 2022
On Friday, June 10, Fox News reported State Department Spokesman Ned Price said there are reports of another American whose whereabouts are unknown.
In early June, Russia sentenced two British citizens to death for helping the Ukrainian military. Aiden Aslin and Shaun Pinner were initially captured in April while attempting to help defend the southern port city of Mariupol. According to The Guardian, their families believe they should be treated as prisoners of war as they were legitimate members of Ukraine's armed forces.
As for the Americans, the US State Department is monitoring the situation and is in contact with Ukrainian authorities.
Copyright 2022, ReliableNews.org