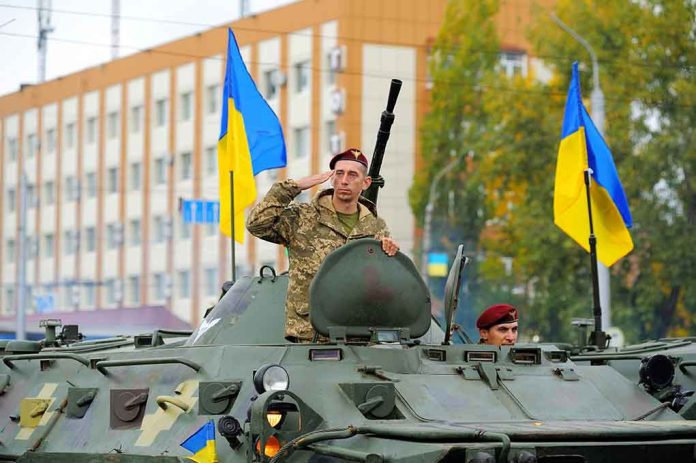 Ukrainian Forces FINALLY Convince Putin's Army To Retreat
(ReliableNews.org) – For nearly seven months, the Russian military has attacked Ukraine and taken control of cities. That changed in early September when the Ukrainian military went on a blitz attack and forced the invaders to retreat.
According to reports, Ukraine has recaptured more than 3,400 square miles in the last week. That's more than what Russia has taken control of in five months. On September 11, President Vladimir Putin's invading forces acknowledged they'd lost control of almost all of the Kharkiv region to Ukrainian forces.
As a result, Russia's troops were forced to quickly retreat as Ukrainian forces, bolstered by billions in military aid, moved forward. According to reports, as his military's lines were falling, Putin was at a Moscow park inaugurating a giant Ferris wheel. Like his armed forces, the amusement park ride malfunctioned and reportedly left riders stranded in the air.
On Sunday, Mr. Putin inaugurated a giant Ferris wheel in a Moscow park as Russian lines buckled in the Kharkiv region. Reports from social media said the wheel quickly broke down, leaving riders stranded in the air. https://t.co/MFq73nDzAT

— Antti Yrjönen (@anttiyr) September 12, 2022
Russian troops were allegedly told to evacuate the entire Kharkiv region. The Kremlin is downplaying the losses as though they're just a part of the war. However, the defeats stunned many who believed there was no way Ukraine would be able to win back any of its territories. The smaller nation is showing it won't be counted out so easily.
What do you think about the war in Ukraine? Should Russia just admit defeat and go home?
Copyright 2022, ReliableNews.org