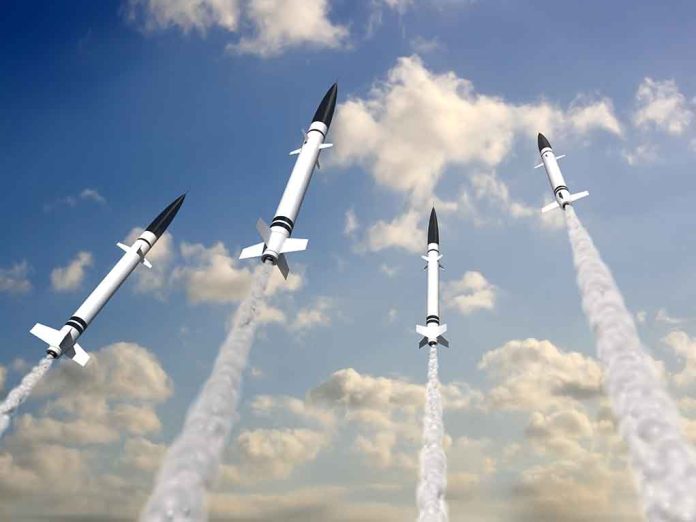 (ReliableNews.org) – Russia's latest assault on Ukraine is already in trouble, with advances slowed to a crawl and the invaders suffering "unprecedented casualties." However, that isn't stopping one of President Vladimir Putin's most rabid supporters from urging him to expand the war by attacking the UK.
Staunch ally of Russian president Vladimir Putin, Vladimir Solovyov, a Russian state TV host, called for striking London while criticizing Western nations for supporting #Ukraine https://t.co/JrSQ8GrIws

— Hindustan Times (@htTweets) February 13, 2023
Vladimir Solovyov is a host on Russia-1, a state-owned TV channel that's regularly used to push Kremlin propaganda. Since the West rallied behind Ukraine after last February's Russian invasion, Solovyov seems to have become obsessed with the idea of launching nuclear missiles at the UK. Now, he's at it again.
Last month, British Prime Minister Rishi Sunak (C-Richmond) announced that the UK would send 14 Challenger 2 tanks to Ukraine — the first nation to donate heavy armor. Now, he's upped the ante again by offering to train Ukrainian combat pilots and floating the idea of giving Ukraine some of the RAF's jet fighters.
That seems to have upset Solovyov. Last weekend, he ranted, "Can't we finally strike at London?" and went on to call for nuclear attacks on British military targets as well as the Houses of Parliament, which are in the center of one of the largest, most densely populated cities in the world. The UK operates four strategic bombardment submarines, each loaded with 16 nuclear-armed Trident II ballistic missiles.
Solovyov said nuclear strikes would have the "Nazi b*****ds" in the British, French and German governments "falling out of their ears from fear." This is far from the first time he's proposed attacks on NATO. Last year, he suggested that London, Paris, and Berlin should be destroyed, then demanded the execution of several Russian generals.
Embarrassingly, after Solovyov has spent the last year calling for Russian men to volunteer to fight in Ukraine, it's just emerged that his own son isn't in uniform. Solovyov claims the 21-year-old is living as "an average young person," but critics say his son is working in London as a model. If that's true, Vladimir Jr better watch out, just in case Putin takes his father's advice.
Copyright 2023, ReliableNews.org