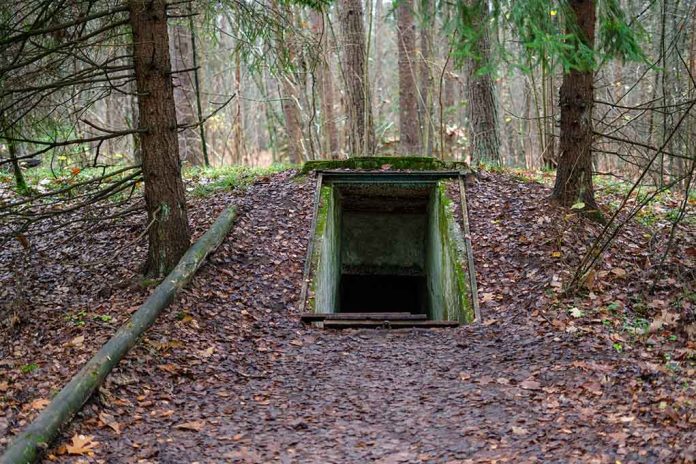 (ReliableNews.org) – During the Cold War, the Russians built a network of secret bunkers under central Moscow. The bunkers were supposed to be a place where 5,000 people could survive if the US launched a nuclear attack. The government is now trying to have a video about the tunnels removed from YouTube.
According to Newsweek, a Latvia news organization, Meduza, recently claimed Russia's Federal Service for Supervision of Communications, Information Technology and Mass Media, also known as Roskomnadzor, asked the video-sharing platform to remove content made by historian Dmitry Yurkov. In 2021, the history expert gave a lecture about a book he wrote about the secret bunkers.
Days before Russia's invasion of Ukraine, a government body demanded that YouTube take down a video of a historian discussing the bunkers. https://t.co/yT5x3E2Ibx

— Newsweek (@Newsweek) April 24, 2023
Information about one of the bunkers, Bunker 703, was declassified in 2018. In December 2021, a Moscow court ruled the info is still classified. A museum is now located inside of it. Still, Roskomnadzor, a government agency, asked YouTube to remove the video because it allegedly disclosed "state secret[s]" and claimed the "information is used in the interests of the country's defense." Yurkov maintains the information he wrote about in his book was declassified.
It's unclear whether the Russian government is trying to hide information about the bunkers because of the war in Ukraine, though that is the most plausible explanation. For more than a year, Moscow has been ordering the military to attack Ukraine after it invaded the neighboring nation. It doesn't look as though the conflict is going to end anytime soon. It'd make sense that Russian President Vladimir Putin would want to keep as much information about the underground areas as possible secret in case he has to use them.
Both Russia and Ukraine are expected to launch spring offensives, marking yet another chapter in the conflict. Diplomatic talks have completely broken down; neither side is willing to budge on their positions to end the war. Tens of thousands of people have died, and Western countries are shelling out billions of dollars to keep Ukraine's military going.
Copyright 2023, ReliableNews.org