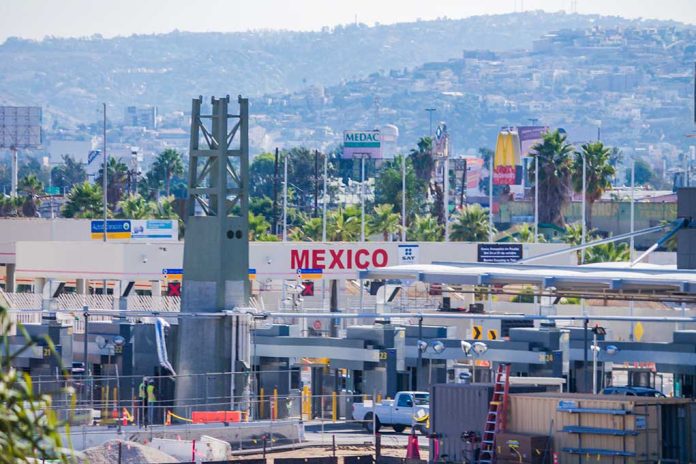 Border Patrol Catches Russian Defector Crossing Into U.S.
(ReliableNews.org) – Days after Russian President Vladimir Putin declared war on Ukraine, an official in Russia's port city of Vladivostok resigned. The official fled the country at some point after his resignation and ended up in an unexpected place.
On May 19, RIA Novosti published a report claiming former Communist Party member Viktor Kamenshchikov, 31, who served at the Duma (Parliament) in Vladivostok was captured along the US-Mexico border. An unnamed law enforcement agent reportedly claimed he was being detained. "What for is not yet clear, presumably for illegal border crossing," the source said.
Vladivostok city councillor Viktor Kamenshchikov resigned from the Communist Party on February 28 in protest against the invasion. Now he has apparently been arrested while trying to cross the Mexico-US border. He reportedly has a child with US citizenship due to birth. https://t.co/LX6payUgkX

— X Soviet 🇺🇦 (@XSovietNews) May 19, 2022
In the days after the invasion of Ukraine, Kamenshchikov left the Communist Party and announced he did not "agree with the position of the party leadership." He went on to say the party supported Putin's war on the neighboring state, but he's "against war in principle."
Kamenshchikov warned Russian citizens they would be paying for the war for decades. His opposition to the war put him in danger of being arrested in the country, especially after Putin began cracking down on dissidents. Anyone caught spreading so-called fake news could be imprisoned for up to 15 years.
No official statement has been made by the US Border Patrol about the reports either way.
What do you think the US government should do about Kamenshchikov's alleged attempt to enter the US?
Copyright 2022, ReliableNews.org