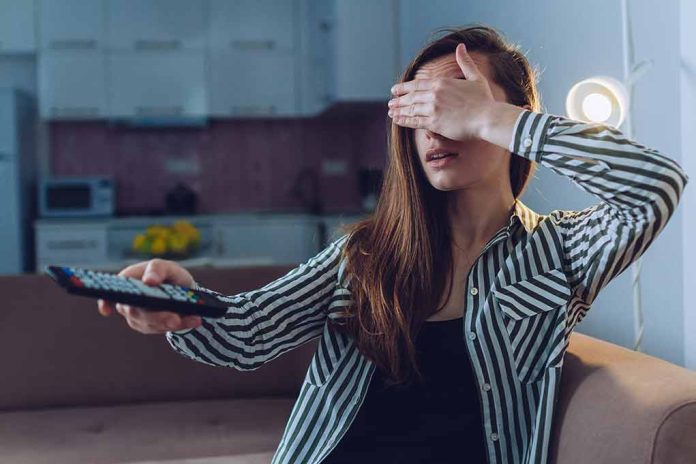 (ReliableNews.org) – The television show "Family Guy" is known for its outrageous, politically incorrect storylines. Over the last 21 seasons, it has come under fire several times for its content. Now, an official in Russia wants the show banned in the country.
Fox aired the "Family Guy" two-part season 21 finale at the beginning of May. The episodes "From Russia With Love" and "Adult Education" show Stewie, Meg, and Brian visiting Chelyabinsk. Meg begins an affair with a Russian hacker, Ivan.
During the final episode, Meg sings a parody of the song "Belle" from "Beauty and the Beast." She is strolling the war-torn streets of the Russian city.
Yana Lantratova, deputy for the Chelyabinsk region, spoke out against the television show. She said the creator of the show has "the right to his vision" but claimed the finale was "deliberately offensive" and said it "has nothing to do with reality," according to Newsweek. She went, calling it a "deliberate work against our country."
Lantratova accused the animated series of "[i]nformation warfare through artist works" by creating an image of Russia as a nation where its residents are "unhappy with life, drinking, using drugs, [and] taking bribes. She called for Russia to ban the show.
The depiction of Russia on the show isn't great, with citizens of the country depicted as drunks. But an Eastern European expert, Sergej Sumlenny, commented about it on Twitter, saying he's seen Chelyaninsk and believes the "Family Guy" depiction is "very authentic." The city is known for being an industrial city with multiple factories. It's known for producing tanks.
no, but I have seen real Chelyabinsk, and this video is very authentic 🙂 pic.twitter.com/N7OsOaDPqN

— Sergej Sumlenny (@sumlenny) May 10, 2023
Actress Mila Kunis is usually the voice of Meg Griffin. She was born in Ukraine but moved to the United States with her parents and grew up in Los Angeles. She has been an outspoken critic of the Russian invasion. In early 2022, she raised more than $30 million to help those displaced by the conflict. It's not clear if she was the one singing the parody song.
The Kremlin has not commented on the controversy.
Copyright 2023, ReliableNews.org