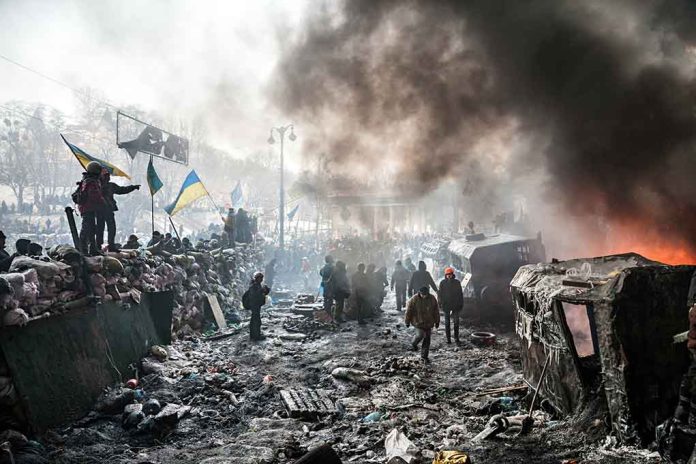 Captured Russian Soldier Confesses To Heinous War Crimes
(ReliableNews.org) – On May 13, the first war crimes trial in the Ukrainian-Russian conflict began. Ukrainian prosecutors charged a 21-year-old Russian soldier in the shooting death of an innocent 62-year-old man. But less than a week into the trial, the accused made a shocking decision.
Sergeant Vadim Shyshimarin pleaded guilty on May 18 to murder. On February 28, four days after the war began, he was with a group of soldiers who stole a car. After they were in the vehicle, they spotted Oleksandr Shelipov on the telephone while he was riding his bike down the road. The soldiers feared he might tell on them so Shyshimarin shot him in the head, killing him just yards from his home.
Ukrainian Prosecutor General Iryna Venediktova announced earlier this month she was prosecuting Shyshimarin under the criminal code that addresses war crimes.
⚡️ Russian soldier pleads guilty to killing civilian in Sumy Oblast.

Vadim Shishimarin, 21, is the first Russian soldier standing trial in Ukraine for war crimes. 🧵

— The Kyiv Independent (@KyivIndependent) May 18, 2022
Shyshimarin told the court he was ordered by two officers to shoot the victim. He said he tried to disobey the order at first but then felt he had no choice but to carry it out when another officer forcefully repeated it. The victim's widow, Kateryna Shelipova, revealed her husband went outside because he wanted to check on a noise. She heard gunshots and when they stopped, she walked outside to find her beloved "defender" dead outside of his home.
The Russian soldier asked for Shelipova's forgiveness. The widow told the court she wants to see him go to prison for the rest of his life.
Copyright 2022, ReliableNews.org