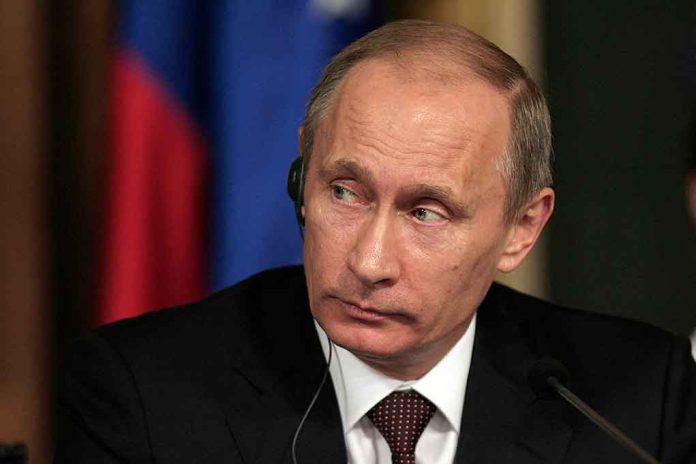 (ReliableNews.org) – The Russian war on Ukraine passed its first anniversary on February 24. The conflict has not shown any sign of ending any time soon. One Russian television pundit shared a prediction about the war.
On March 5, political scientist Sergei Mikheyev appeared on a state television talk show to discuss the war. According to the Daily Mail, the former director of the Russian Centre for Current Policy Analysis told host Vladimir Solovyov that he doesn't believe the country will be successful if the Ukrainian war continues at the current pace. He said the position of the Russian military "has severely worsened."
In Mikheyev's opinion, the only options are to continue to "move forward and stop imitating sovereignty and truly achieve success," or it can "retreat with a massive failure." If the country continues down its current path, he doesn't believe Russian leadership will live to see success.
Putin won't live long enough to see the end of the Ukraine war, Russian state TV pundit fears  https://t.co/WxjvaERUjg

— IntoTheMystic (@Mystic_Sailor) March 6, 2023
The Russian pundit doesn't want President Vladimir Putin to end the war. He told state TV that if the country retreats, it will just be seen as weak. Instead, he suggested the Russian military begin launching long-distance strikes to show that they have a "technological superiority." He explained that doing that would "create problems for the nations" that support Ukraine, and Russia should stop "playing by the rules of the game" that was forced on it.
Ukraine is receiving billions of dollars from Western nations, including the United States. The weapons being sent to the war-torn country have allowed it to hold on for more than a year. Both the Russian and Ukrainian militaries have suffered severe casualties as a result, and Putin has had to draft hundreds of thousands of citizens to continue the battle. Though both sides have expressed a desire to see the conflict end, neither of them is willing to sacrifice anything to make that happen.
Copyright 2023, ReliableNews.org