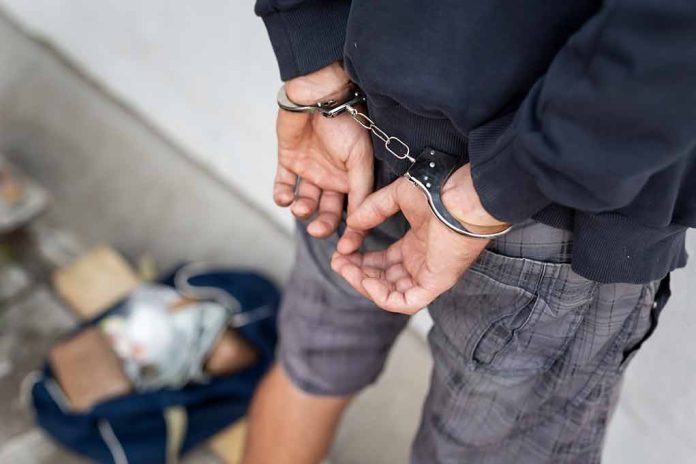 (ReliableNews.org) – Drugs have been an ongoing problem in America for decades. While much of the country has legalized marijuana to some extent, there is still a multitude of illegal drugs bought and sold every single day. The US Drug Enforcement Administration (DEA) deals with the problem on a federal level, while state authorities assist locally to combat the issue. Recently, a drug bust in The Golden State revealed a hefty drug operation in a San Jose neighborhood.
On July 14, San Jose authorities conducted a major drug bust in California, seizing illicit drugs worth about $1 million. The operation involved the execution of a search warrant at a home on Rubino Drive, which resulted in the arrest of Omar Box and Laneyia Santos for their alleged involvement in distributing street drugs. Those substances included Adderall, fentanyl, marijuana, cocaine, and methamphetamine. Officers also found several firearms at the property.
The San Jose Police Department (SJPD) released a statement revealing that officers noticed an uptick in drug activity in the area, prompting a closer look. They obtained a search warrant for the property they suspected was involved in pushing drugs through the neighborhood. It appeared the SJPD's police work paid off, as they prevented a great deal of product from making it to the street.
Stacie Shih of the police department said the result of the bust was "one less child overdose." Sadly, NBC in the Bay Area reported that police believe these drugs were already responsible for a number of overdose deaths in the region. Mayor Matt Mahan said they have to address the underlying issue causing people in the area to turn to drugs.
Police charged Box and Santos with several drug and weapons charges, and the court set their bail at $5 million each. The SJPD commended the officers for protecting the community.
Copyright 2023, ReliableNews.org