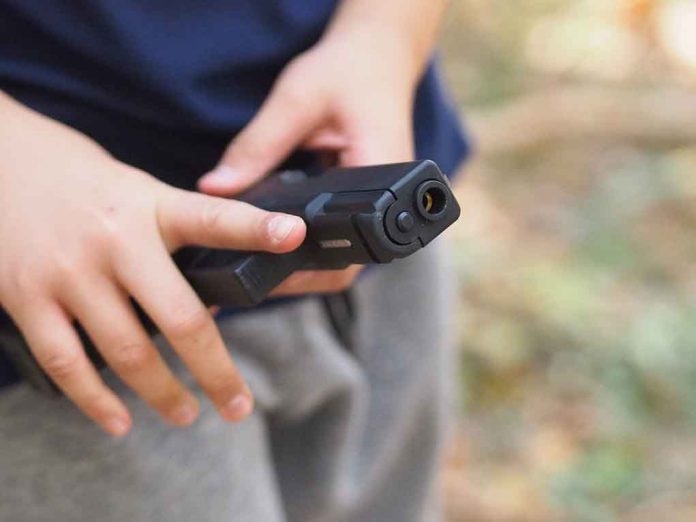 (ReliableNews.org) – A 6-year-old student shot Richneck Elementary School teacher Abigail Zwerner on January 6, in Newport News, Virginia. The educator reportedly warned administrators about the potential danger before the incident took place but was not taken seriously. Nearly a month later, two officials have left their positions.
Principal Briana Foster Newton and Assistant Principal Ebony Parker left their positions at the elementary school. According to Fox 29, Parker resigned from the school district, while Newton remains employed in an unknown capacity.
Briana Foster Newton, who was principal at the time of the Jan. 6 shooting, is no longer serving in that role, but is still employed by the Newport News Public Schools, district spokesperson Michelle Price said Monday. It's not clear what her new role is. https://t.co/xtnoXsonD1

— Barbara Malmet (@B52Malmet) January 30, 2023
The news comes days after the school board voted 5-1 to remove Superintendent George Parker III from his position during a January 25 meeting. The district will pay him more than $502,000 in severance pay as part of his separation agreement.
Zwerner spent two weeks in the hospital after the shooting and is now home recovering. On the same day the school board voted the superintendent out, attorney Diane Toscano said she intends to file a lawsuit on behalf of the teacher. According to the lawyer, several teachers, including the victim, warned the school administration that the child was a danger.
Around 11 a.m. on the day of the shooting, Zwerner told administrators that the 6-year-old threatened to beat up another kid. The school did not respond. About an hour later, another teacher told school officials that she searched the child's backpack after he was suspected of having a gun. That educator then told the same administrator she thought the boy might have put a weapon in his pocket. According to CBS News, Toscano said the administrator told the concerned teacher, "Well, he has little pockets."
After 1 p.m., another teacher went to the administration and said another child said the 6-year-old had a gun. A fourth employee also heard about the weapon and wanted to search the student, but the administrators refused the request because "the school day was almost over." Less than an hour later, Zwerner was shot.
No charges have been filed in the case.
Copyright 2023, ReliableNews.org