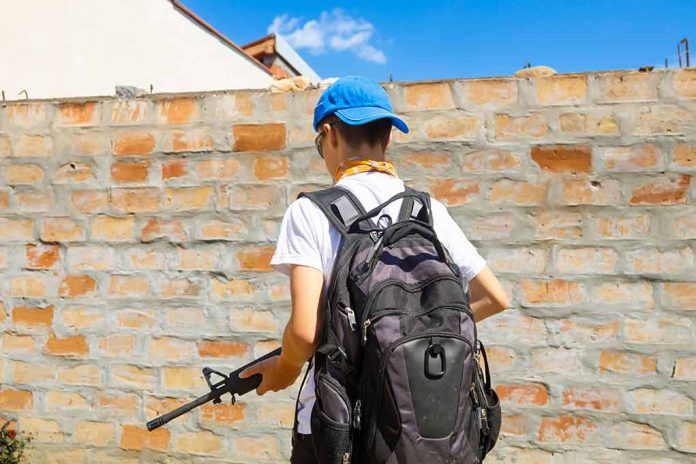 (ReliableNews.org) – School shootings are a uniquely American problem. Kids around the country practice both fire and active shooter drills. Meanwhile, schools have spent millions upgrading security to try to make educational institutions impenetrable. That recently paid off at one school.
On Monday, July 31, in Memphis, Tennessee, police responded to a call at the Margolin Hebrew Academy-Feinstone Yeshiva of the South at about 12:20 p.m. local time. An armed man had reportedly tried to enter the school but couldn't get in because of the security measures.
A letter was sent home to the families who had children a the school letting them know about the incident. It stated that the suspect tried to enter the facility but had a brief confrontation with a contractor who was there. He then fired two shots while walking away from the worker. He returned to his vehicle and fired two more shots while he was leaving the school property.
Memphis police then responded to the call and found a vehicle matching the one the suspected gunman was reportedly driving. When they stopped the driver, he got out of the vehicle with the gun in his hand. That's when a police officer shot him. The suspect was taken to a local hospital, where he was last listed in critical condition.
Tennessee Bureau of Investigation (TBI) has launched an investigation into the shooting at the request of Steve Mulroy, the Shelby County district attorney. ABC News reported the state law enforcement agency released a statement about the investigation, saying its investigators would "continue to work independently to determine the series of events" that led to the shooting involving an officer. The bureau will share its findings with the district attorney general for his review. The officer involved in the shooting won't be identified by the TBI.
US Rep. Steve Cohen (D), who represents the district, revealed the shooter is Jewish and a former student of the academy. He expressed gratitude that the school had effective security in place to keep everyone safe.
Copyright 2023, ReliableNews.org