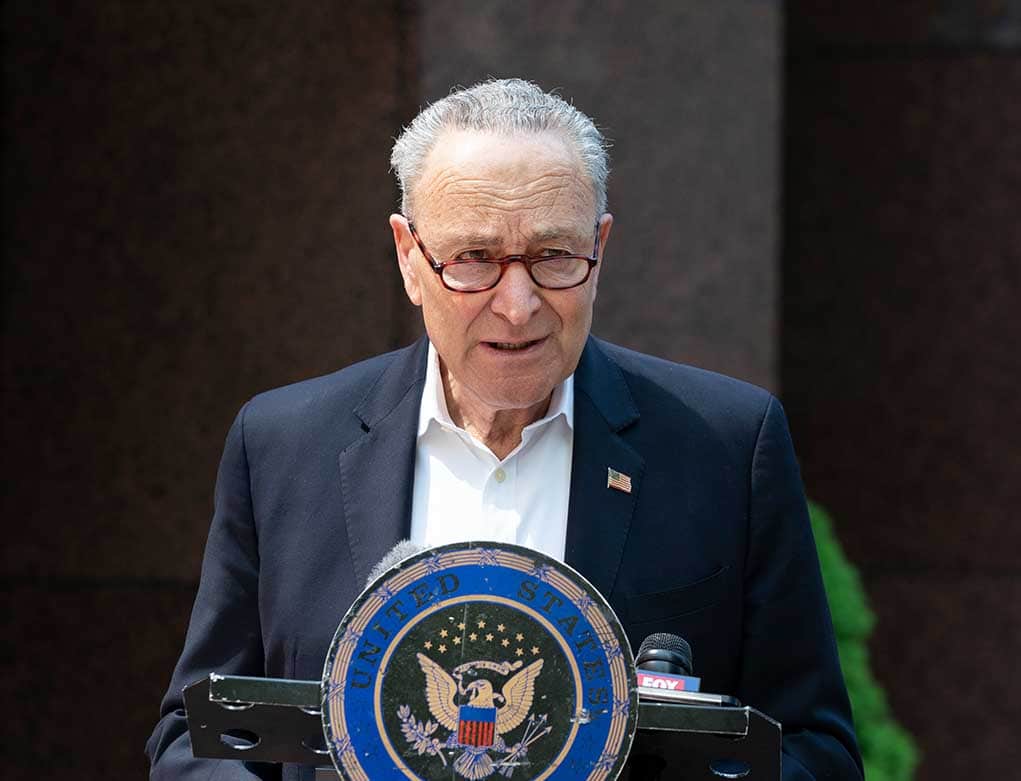 (ReliableNews.org) – On January 21, NYPD Officers Wilbert Mora and Jason Rivera were shot while responding to a domestic violence call. Both officers died from their injuries. The gun the killer used in the shooting was stolen. In the wake of the shooting, lawmakers and law enforcement officials are cracking down on illegal guns.
On Sunday, January 30, Senate Majority Leader Chuck Schumer (D-NY) announced he was pushing the federal government to set aside at least $1.5 billion to help reduce the number of illegal guns on the street. NY Governor Kathy Hochul (D) recently created the Interstate Task Force on Illegal Guns. The task force was formed before the officers were killed but met for the first time in the days after the murders.
Chuck Schumer announces $1.5B push for Interstate Gun Task Force https://t.co/UrYOkOQGFd pic.twitter.com/hHRvi6WnUk

— New York Post (@nypost) January 30, 2022
The task force has representation from over 50 groups across NY and other states. However, Schumer says the task force won't be able to operate without federal funding and the cooperation of the ATF. The Senate leader said the agency also needs the money so it can fully address how illegal guns, like the one that killed Officers Rivera and Mora, are making their way into their communities and across NY.
Schumer plans to formally ask for the funding during Senate negotiations the first week of February.
Copyright 2022, ReliableNews.org