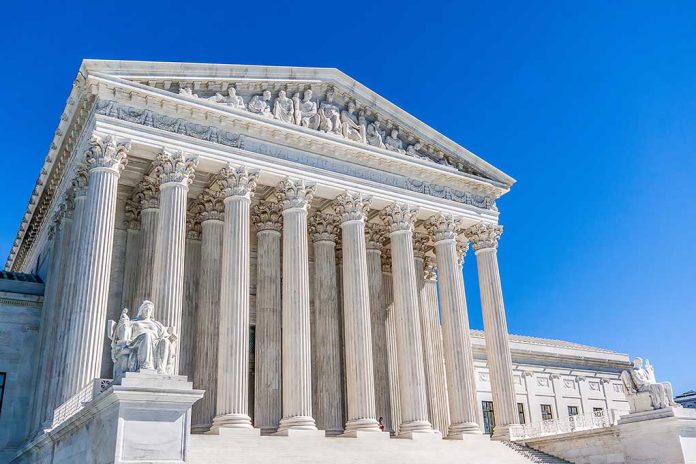 (ReliableNews.org) – The Supreme Court's work is generally in the public eye. They hear arguments in a public setting and then issue their decisions with a clear understanding of where each justice stands. However, in recent years, the court has begun conducting more of its business in secret.
Many of the cases brought before the SCOTUS are in the early stages. They are emergency petitions by one of the parties asking the justices to block a lower court's ruling while the case is still making its way through the legal system. These cases, which are decided without oral arguments or a written and signed opinion, are known as the shadow docket.
Sometimes, these cases have major consequences. For example, the court recently refused to issue an emergency order blocking an Illinois gun law. The unsigned decision by the justices means the state will be allowed to enforce the legislation even though advocacy groups believe it violates the Second Amendment.
During former President Donald Trump's administration, critics accused the conservative court of using the shadow docket more often to allow some of his most controversial policies to proceed. Professor Stephen Vladeck, from the University of Texas Law School, wrote a book called "The Shadow Docket," accusing the court of issuing many of the rulings without opinions attached in the middle of the night.
In his book, Vladeck claims the court didn't just issue temporary orders; he alleged they changed election laws, religious protections, immigration policy, and others. And none of those shadow docket decisions included legal justifications. One of those decisions related to abortion rights. Months before the justices overturned Roe v. Wade, they allowed the Texas six-week termination ban to remain in place.
After the abortion ruling, Supreme Court Justice Samuel Alito spoke out about the criticism the court was facing. He said "journalists and some political figures" coined the term shadow docket in order to insinuate it was "sneaky and dangerous," but he said it's "very misleading." He said the term is being used to "intimidate the court" or try to "damage it as an independent institution."
Copyright 2023, ReliableNews.org