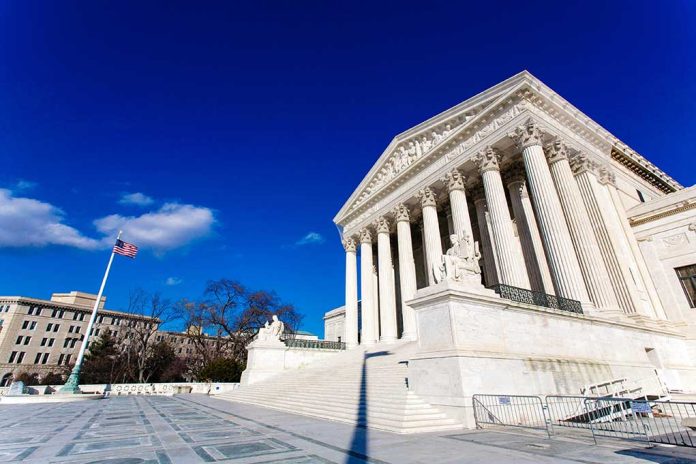 (ReliableNews.org) – ProPublica is an independent nonprofit organization that investigates issues that are in the public interest. The website has won numerous awards, including six Pulitzer Prizes. Recently, the organization has been looking into the Supreme Court and dug up questionable financial dealings by two of the court's conservative members. Now, it's being criticized for alleged partisanship.
On June 20, The Wall Street Journal published an op-ed by Supreme Court Justice Samuel Alito, where he responded to allegations made by ProPublica about a luxury vacation he took in 2008 with Paul Singer. He didn't disclose the trip. According to the report, the justice visited an Alaskan fishing resort in 2008, which involved flying on the billionaire's private plane, which would have cost Alito more than $100,000 each way if he'd paid.
In the years after the trip, cases involving Singer went before the court multiple times, and Alito never recused himself. In the op-ed, the justice said he was not required to report the $200,000+ flight on his financial disclosure forms or recuse himself.
The report on Alito comes months after reporting by ProPublica discovered a billionaire has been bankrolling Justice Clarence Thomas' luxury vacations, owns his mother's home, and paid for the tuition of the child the justice is raising.
Critics now claim ProPublica is ignoring the alleged indiscretions of the court's current and former liberal justices. In May, conservative Mark Paoletta shared a series of photos of the late Justice Ruth Bader Ginsburg accepting an award from a partisan organization. ProPublica didn't write about it.
1/ Here's Justice Ginsburg accepting award in 2010 from the partisan Woman's National Democratic Club. I am unaware of any reporting of this at time. Who was the emcee at this partisan event?? None other than @NPR @NinaTotenberg. Nothing to see here . . . pic.twitter.com/6j8D086PuU

— Mark Paoletta (@MarkPaoletta) May 2, 2023
Recently, news indicated Justice Sonia Sotomayor was paid millions for several of her books, then refused to recuse herself from cases involving her publishing company. She also reportedly didn't disclose that she was reimbursed for lodging when she visited seven universities in 2016. ProPublica ignored that, too.
The question many critics have is whether the news organization intends to smear the Conservatives on the court more, or if it actually reports on the Liberals as well. In April, when ProPublica's report about Thomas was released, The Wall Street Journal Editorial Board called it "ugly politics" fueled by the Left's fury that "it lost control of the court."
Copyright 2023, ReliableNews.org