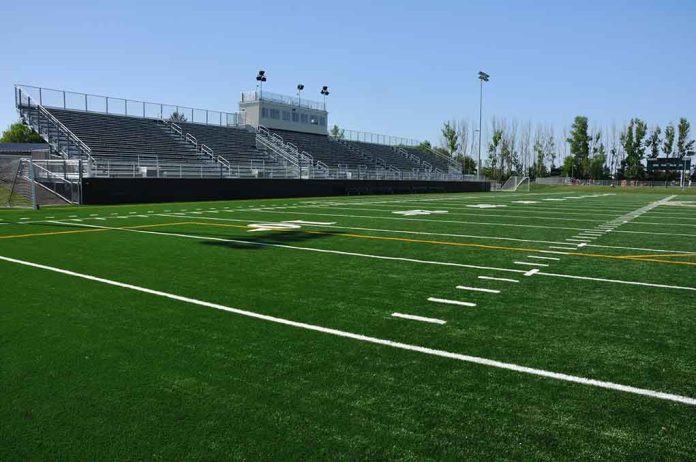 SCOTUS Issues Another STUNNING Ruling — Democrats Are Terrified
(ReliableNews.org) – Recently, the Supreme Court of the United States (SCOTUS) has been handing down many decisions before ending its current session. One of those cases was Kennedy v. Bremerton School District, which addressed a coach's right to pray on a school football field. The court ruled by a 6 to 3 vote that high school assistant coach Joseph Kennedy was free to exercise his religious rights on the field.
The Original Case
The Bremerton High School (BHS) assistant football coach began a tradition of kneeling on the 50-yard line and praying after games in 2008. Sometimes students joined him in prayer, and other times they didn't, but he allegedly never coerced any of the players in either direction. In 2015, when an opposing team commented on the practice, the school's administration placed Kennedy on leave.
In 2016, he took the issue to court, claiming the high school took away his First Amendment rights to practice his religion. The coach lost the case multiple times in lower district courts and on appeal over the years until it finally reached SCOTUS in September 2021. The high court decided to look at the case in January, ruling in the coach's favor on June 27.
SCOTUS Opinion
Justice Neil Gorsuch wrote the majority opinion, stating the school violated Kennedy's constitutional rights by stopping him from praying on the football field. The court said "personal religious observance(s)" is protected by the US Constitution, and the assistant coach didn't violate anyone else's rights through coercion to join him while he prayed. Several justices said they were concerned the lower courts ruled against the First Amendment rights of teachers in public schools under the guise of separation of church and state.
The court ruled there should be no discrimination regarding religious practices. In fact, they explained the prayer practice was not part of governmental speech, even though he worked for a public school. Since he prayed when the football game was over, he was technically on his own time and not representing any government body.
Reactions to the Ruling
Kennedy released a statement following the SCOTUS ruling, stating the only thing he wanted was to get "back on the field," coaching his players. He relayed his gratitude to the Supreme Court for ruling in his favor and thanked God for the long-awaited decision.
President of First Liberty Institute Kelly Shackelford called the ruling a "tremendous victory" for all Americans to practice their religions without fear of persecution or hindrance.
Do you think the high court made the right decision in this case?
Copyright 2022, ReliableNews.org