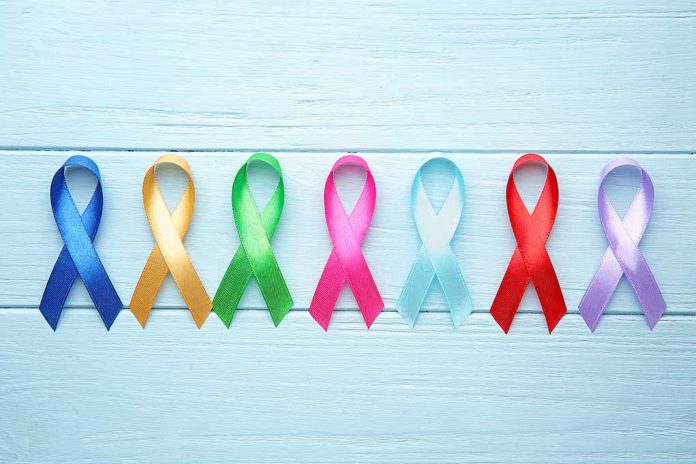 (ReliableNews.org) – Born in Stockholm, Sweden, in 1957, Dolph Lundgren grew up and made a name for himself on the big screen. After serving time in the military, studying martial arts, and completing his post-graduate studies in the US, Australia, and Sweden, Lundgren moved to New York City and decided to become an actor. Many people likely recognize him for his role as Ivan Drago — Sylvester Stallone's Russian opponent in "Rocky IV," but his credits go far beyond his time in the fictitious ring.
On May 10, the New York Post reported that Lundgren revealed he was harboring a secret from the public. During a recent interview on "In Depth With Graham Bensinger," the Swedish actor said he's been fighting cancer for eight long years. Lundgren said doctors "found a tumor" in his kidney in 2015; they removed it and found it was cancerous. He explained that he had regular follow-up scans that came through clear, so he thought he was okay — until 2020.
The actor was in Sweden when he went to the doctor to address what he thought was acid reflux. Unfortunately, an MRI revealed more tumors around the previous location, so he had those removed as well. Afterward, Lundgren's doctor told him they found a tumor in his liver the "size of a small lemon." That's when he said he started to really worry.
Dolph Lundgren reveals he has battled cancer on and off for the past 8-years

Lundgren will reprise his role as King Nereus in 'Aquaman and the Lost Kingdom'

(https://t.co/rVJKQpVxcf) pic.twitter.com/kpG9OBk5X2

— Geek Vibes Nation (@GeekVibesNation) May 10, 2023
The tumor in his liver was too big to remove, so he had to do "systemic therapy" to address the issue. He said the treatment was difficult; he lost a great deal of weight and suffered horrible side effects. The actor described his struggles and said he didn't really hear from the hospital. "Thinking back," he said, "they probably thought [he] was a lost case." Doctors gave him two or three years to live.
The Post stated Lundgren got a second opinion from Dr. Alexandra Drakaki, who started him on a medication that has shrunk his cancer by 90% so far. The doctor said his body's response is "above expectations." The actor now says he has a renewed appreciation for life.
Copyright 2023, ReliableNews.org