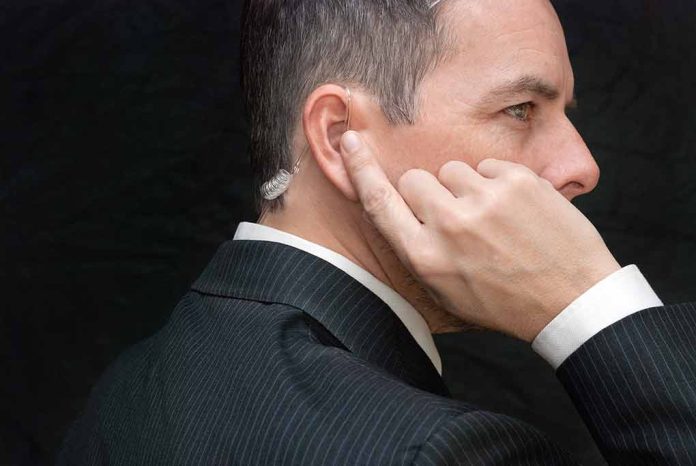 (ReliableNews.org) – President Joe Biden and his family left Washington, DC, on Friday, June 30, to spend the weekend at Camp David. Two days later, the Secret Service shut the White House complex down after a routine search yielded a baggie of powder. The substance has now been identified as cocaine.
On Sunday, July 2, Secret Service agents found the baggie of cocaine in a storage area where guests and staff place their personal cell phones before entering the West Wing. The location where they found the drugs sees heavy traffic every day. Over the weekend, there were multiple tours of the White House, as well.
According to reports, the Secret Service called in the DC Fire Department to test the substance, and they are the ones that determined it was cocaine. Press Secretary Karine Jean-Pierre addressed the discovery on July 5, saying President Biden "thinks it's incredibly important to get to the bottom of this."
White House Press Secretary Karine Jean-Pierre on cocaine found at the White House: "Where this was discovered is a heavily traveled area, where many White House…West Wing visitors come through this particular area…It is under investigation by the Secret Service." pic.twitter.com/AqSKf4kqQa

— CSPAN (@cspan) July 6, 2023
There was speculation on the right that the drugs might belong to the president's son, Hunter Biden. But he was not at the White House and had not been for days. Former President Donald Trump's press secretary, Kayleigh McEnany, dismissed the idea that it could have belonged to the first son on "Fox and Friends." The former White House official said it's "inconceivable" that drugs "could sit for a 72-hour-period" on the floor of the West Wing. Therefore, she said she "would rule [Hunter] out at this point." Host Steve Doocy also said it wasn't possible.
Kayleigh McEnany doubles down that the cocaine found in the White House could not be Hunter Biden's. I have no doubt that several guests and hosts on Fox News will insinuate that it is anyway. pic.twitter.com/JC0GUFp09H

— Decoding Fox News (@DecodingFoxNews) July 7, 2023
The Secret Service is reportedly running a fingerprint and DNA analysis on the baggie to try to determine who it belonged to. A source told POLITICO that "it's gonna be very difficult" to find the person who left the drugs in the West Wing because even with the cameras in the area, there's no guarantee they caught the culprit.
Copyright 2023, ReliableNews.org