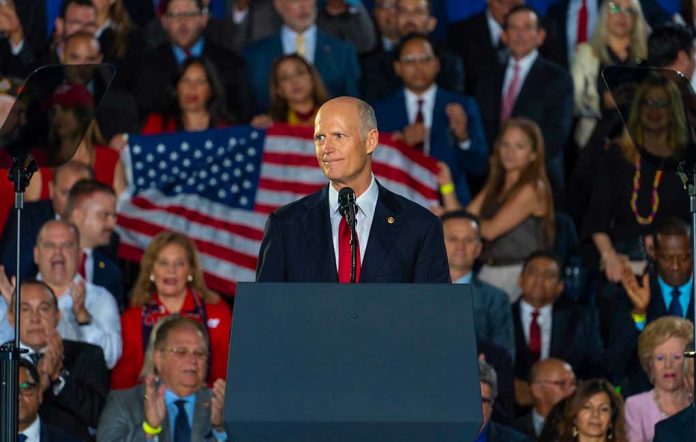 GOP Lawmaker SHREDS Biden For "Incoherent" Gas Price Comments
(ReliableNews.org) – Senator Rick Scott (R-FL) has made no secret of the fact that he doesn't think President Joe Biden is up for the job. In fact, he has literally said the commander-in-chief should resign. After a presidential press conference last week, the senator had even harsher words.
On May 23, Biden held a press conference in Japan with Prime Minister Fumio Kishida. During the event he spoke about record-high gas prices, saying everyone is "going through an incredible transition" that will hopefully make them stronger and "less reliant on fossil fuels" when it's over. His remarks infuriated Senator Scott, who took to Twitter and unleashed on the president.
Scott said the president was "incompetent & incoherent," but he proved that he doesn't care about American families or the "problems he's caused."
As Americans struggle to make ends meet thanks to his raging inflation, @JoeBiden celebrates their suffering.

Biden is incompetent & incoherent, but he's made one thing very clear: he couldn't care less about the problems he's caused for your family. https://t.co/Bju1w9ZRlo

— Rick Scott (@SenRickScott) May 23, 2022
The price of a gallon of gas on May 26 was $4.60 per gallon for regular, up $1.57 from 2021. Meanwhile, Americans are also paying more for the price of food, housing, utilities, clothing, and medical care. It's hard to imagine the president calling that just a "transition" period and not a crisis, which is how families feel. Yet, there he was on the international stage doing just that while people back at home searched for baby formula and affordable housing.
How do you feel about what the president said?
Copyright 2022, ReliableNews.org