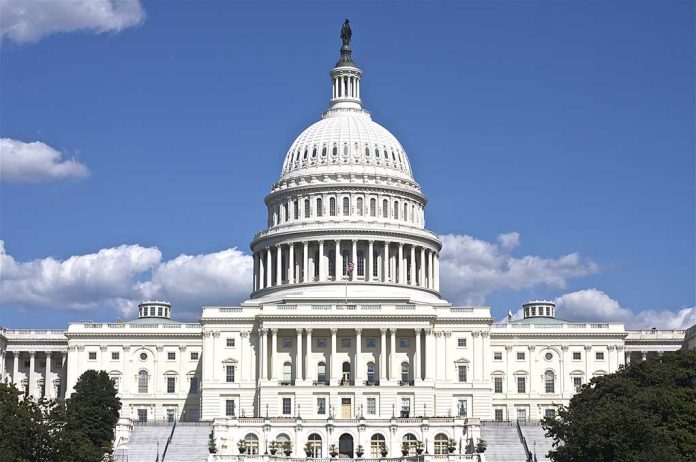 U.S. Senate Finally Advances Historic Bipartisan Bill — Most Transformative In Decades
(ReliableNews.org) – Republicans and Democrats have sparred over gun bills for years. In the wake of the Uvalde, Texas shooting, lawmakers have finally come together to create a safety bill. The legislation could become the biggest change to America's gun laws in decades.
On Tuesday, June 21, a bipartisan group of senators presented the text for gun safety legislation, dubbed the Bipartisan Safer Communities Act. Senator Pat Toomey (R-PA) released a statement about the bill, saying it will protect the Second Amendment rights of law-abiding Americans "while taking steps to make our communities safer."
This bipartisan gun safety bill protects the Second Amendment rights of law-abiding citizens while taking steps to make our communities safer.https://t.co/kngFVSqLLP

— Senator Pat Toomey (@SenToomey) June 21, 2022
The legislation does the following:
enhances penalties for straw purchases and firearms trafficking;
strengthens background checks;
invests more money into school safety;
closes the "boyfriend loophole" by including abusive boyfriend/girlfriends to the law prohibiting domestic abusers from purchasing weapons;
adds funds for mental healthcare, and;
directs funds to help states implement red flag laws.
Although Democrats wanted to ban adults under age 21 from purchasing semi-automatic weapons, the bill doesn't go that far. Instead, it gives authorities up to 10 business days to review juvenile mental health records for gun buyers under age 21.
Hours after senators released the text of the bill, the Senate held a vote to advance it. The legislation passed the Senate 64 to 34. Senate Minority Leader Mitch McConnell (R-KY) was among the 14 Republicans who voted with Democrats to pass the legislation. Lawmakers are reportedly hoping to pass it officially before the Fourth of July recess.
Copyright 2022, ReliableNews.org