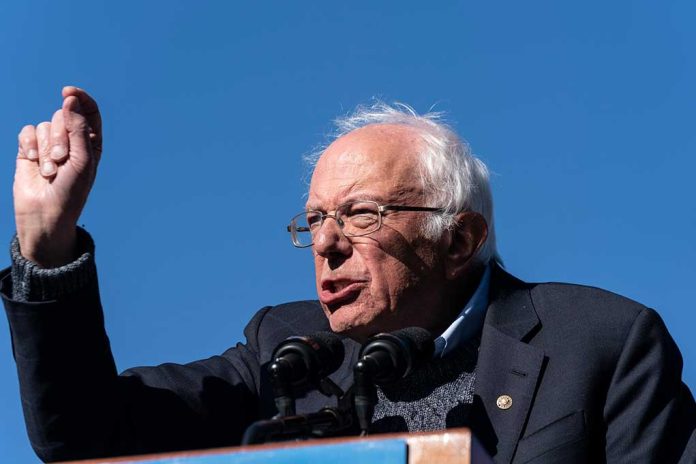 (ReliableNews.org) – Senator Kyrsten Sinema (I-AZ) made waves on December 9 when she announced she was no longer a registered Democrat. The lawmaker, who represents Arizona, decided to become an Independent after months of criticism from her party. Now, another Independent senator is criticizing her.
On December 11, Senator Bernie Sanders (I-VT) appeared on CNN's "State of the Union," where he discussed Sinema's decision to leave the Democratic Party. Host Dana Bash asked him if he'd support a progressive challenger for the Arizona lawmaker. Sanders reported that he "supports progressive candidates all over this country," and he intends to "take a hard look" at what's going on in the Grand Canyon State.
Bash asked Sanders if he thinks Sinema will take on special interest groups like he indicated he wanted progressives to do. The Vermont senator flat out said, "No." He went on to call his colleague a "corporate Democrat" who has "sabotaged" bills that are very important.
"She's a corporate Democrat … "

Sen. Bernie Sanders (I-VT) reacts to Sen. Kyrsten Sinema (I-AZ) leaving the Democratic Party and what it could mean for Congress. @CNNSotu #CNNSOTU pic.twitter.com/xilfbBfACp

— CNN (@CNN) December 11, 2022
The latest remarks aren't the first time Sanders has clashed with Sinema. In January, the Independent applauded the Arizona Democratic Party for voting to censure her after she refused to support ending the filibuster in order to protect voting rights legislation.
Do you believe Sanders is launching a partisan attack against Sinema on behalf of the Democratic Party?
Copyright 2022, ReliableNews.org