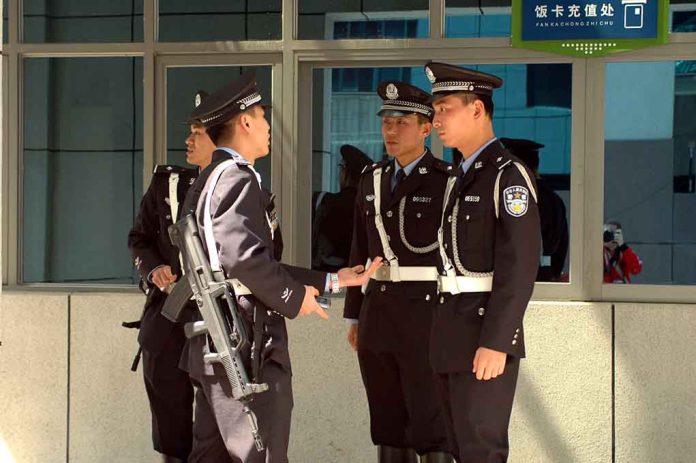 (ReliableNews.org) – Last year, Fox News and other media outlets reported the Chinese Communist Party (CCP) had established more than 50 overseas police stations outside of the People's Republic of China (PRC) to monitor, harass, silence, and even forcibly repatriate dissidents. The CCP operated these stations, reportedly including four in the US, without notifying the sovereign governments. In response, Senator Roger Marshall (R-KS) has proposed legislation in the Senate asking the FBI to establish a reporting hotline for US residents to report these illicit stations.
Marshall and co-sponsors Sens. Marsha Blackburn (R-TN) and John Kennedy (R-LA) may have used information from the efforts undertaken in hearings earlier this year in the House China Select Committee by Chair Mike Gallagher (R-WI) and Reps. Ritchie Torres (D-NY) and Neal Dunn (R-FL). The CCP appears to have expanded to more than 100 stations worldwide.
GOP Sen. Marshall proposes FBI hotline to report CCP 'police stations' inside U.S. | Just The News https://t.co/sGMcaYIuFX

— John Solomon (@jsolomonReports) March 28, 2023
In addition to establishing the FBI hotline, Marshall wants to impose criminal penalties for CCP or PRC officials attempting to perform law enforcement agency functions within the US or its territories. The legislation proposes a 10-year maximum sentence upon conviction.
Laura Harth of Safeguard Defenders, a human rights organization that monitors disappearances in the PRC, told Fox News the CCP policing missions in foreign countries are a "violation of international law, it's in violation of territorial sovereign."
In November 2022, FBI Director Christopher Wray told lawmakers the agency was aware of the stations' existence in New York and Los Angeles. He said agents were actively tracking cases and had opened charges related to CCP stalking, harassment, monitoring, and blackmailing of individuals who were critical of Chinese President Xi Jinping or other CCP officials.
In a press release announcing the proposed legislation, Marshall declared, "We will not tolerate any CCP operative undermining American law and order." China has categorically denied operating police operations outside of China.
Copyright 2023, ReliableNews.org