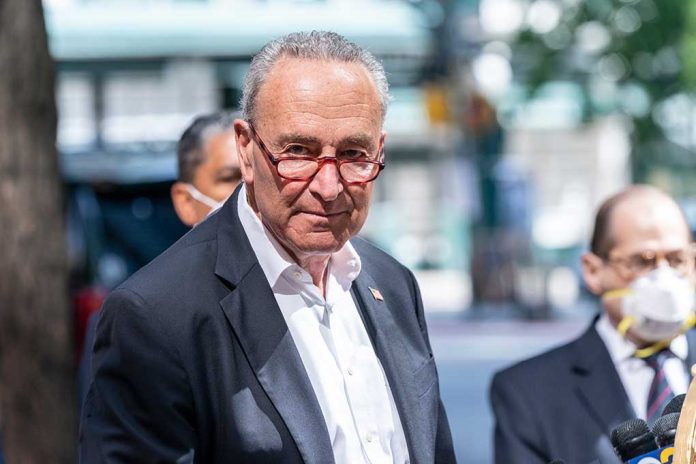 D.C. Lawmakers Are FINALLY Ending These Gun "Loopholes" – End Of An Era
(ReliableNews.org) – Gun violence across the US has been a key issue for members of both parties for decades. Although they have vastly different ideas of how to handle the issue, officials on both sides of the aisle have expressed frustration in the past. After years of wrangling, a bipartisan group of senators has offered up a bill to deal with the problem.
On Sunday, June 12, a group of 20 bipartisan lawmakers announced they reached a deal on a package of gun safety measures. The senators are attempting to prevent another mass shooting like the one that took the lives of 19 children and 2 adults in Uvalde, Texas, on May 24.
According to reports, the proposal will include money for school safety, expanded background checks for kids ages 18 to 21, more funds to encourage states to pass red flags laws, penalties for illegal straw purchases by convicts, and an increase in funding for mental heath services.
🚨NEWS: We have a deal. Today a bipartisan group of 20 Senators (10 D and 10 R) is announcing a breakthrough agreement on gun violence – the first in 30 years – that will save lives.

I think you'll be surprised at the scope of our framework.

1/ Here's what it includes:

— Chris Murphy (@ChrisMurphyCT) June 12, 2022
The proposal hasn't been written into legislation yet. When it does, it will need to pass the House and then get at least 60 votes to make it through the Senate.
Currently, the group includes 10 Republicans and 10 Democrats. That means that if all of the Democratic lawmakers in the Senate vote for the bill, the 10 GOP lawmakers who helped craft it will get them to the 60-vote threshold.
Copyright 2022, ReliableNews.org