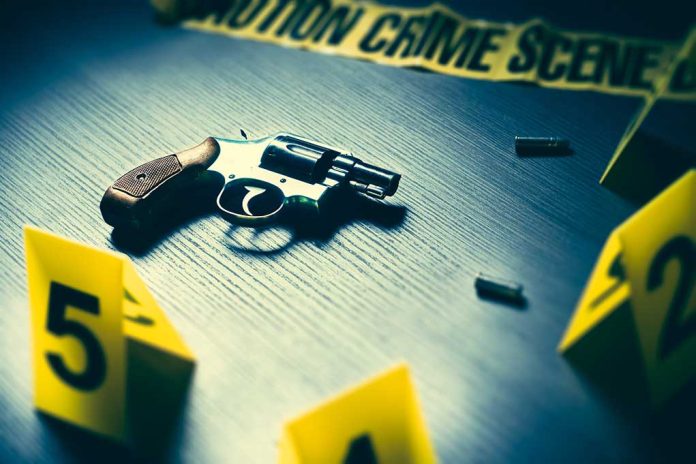 Shots Fired Near Election Candidate's Home
(ReliableNews.org) – Rep. Lee Zeldin (R-NY) is currently running to be New York's next governor on a tough-on-crime platform. He's especially outraged by the criminal acts that occur in NYC regularly. Recently, crime was brought to his doorstep … literally.
On Sunday, October 9, Zeldin's teenage daughters were at their Long Island home, doing their homework, when shots rang out. Two young men were reportedly outside of the congressman's home when they became the victims of a drive-by shooting. The Republican released a statement saying he and his wife were on their way home at the time of the shooting.
When his daughters heard the shots and screaming, they hid in an upstairs bathroom and called 911.
Thank you to all who reached out regarding the 2 people shot this afternoon outside my home. Mikayla and Arianna were at the kitchen table doing homework. One of the bullets landed just 30 ft away. They acted very swiftly and smartly and Diana and I are extremely proud of them. pic.twitter.com/7oo6IwhTf5

— Lee Zeldin (@RepLeeZeldin) October 9, 2022
Law enforcement arrived at the scene and found two teenagers — one under the congressman's front porch and the other in the bushes. They were transported to the hospital. Zeldin said one of the bullets landed 30 feet from where his children were seated.
The New York Post reported Zeldin held a press conference after the incident and said he was infuriated. A source said that it's ironic the crime took place outside of his home when he's been such a vocal advocate for tougher laws in the state.
The police are investigating the shooting as a possible gang-related crime. They are currently looking for the perpetrators.
Copyright 2022, ReliableNews.org