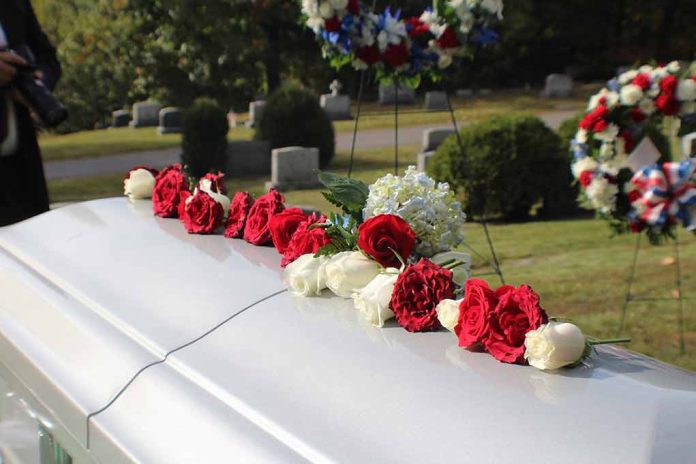 (ReliableNews.org) – Over the summer, a woman traveled from her home in North Korea to the United States to join what she believed was a religious organization. Within months, she was dead. Police in Georgia have now arrested six people who they believe were involved in her death.
On September 13, the Gwinnett County Police notified the public that someone found a woman's body in a vehicle trunk the evening before. The next day, law enforcement provided more detail, announcing the arrests of six people: Gawom Lee, 26; Eric Hyun, 26; Juoonhyum Lee, 22; Joonho Lee, 26; Junyeoug Lee, 15, and Hyunji Lee, 25.
Detectives think Eric Hyun was driving the vehicle authorities found the victim in. Officers alleged he parked the car and asked a family member to pick him up and take him to a hospital. While hospitalized, he allegedly asked the family member to get something out of his car. When the person went to Hyun's car, they found a woman's body in the trunk. The family member called 911.
Law enforcement carried out a search warrant and reportedly found evidence at a residence. They said the crime likely took place in the home's basement. Detectives said the victim came to the US to join a group known as "Soldiers of Christ." She thought it was a religious organization, but authorities are calling it a street gang.
The victim reportedly suffered beatings and malnourishment for weeks before she died. She weighed just 70 pounds at the time. The medical examiner has not released the cause of death. The suspects were charged with gang activity and murder. The Soldiers of Christ group members maintain they are a religious organization despite what the police have said. Rick Alan Ross, an expert on cults, told 11 Alive that he thinks the group fits the definition of a cult. He believes more information will come out in the future.
Copyright 2023, ReliableNews.org