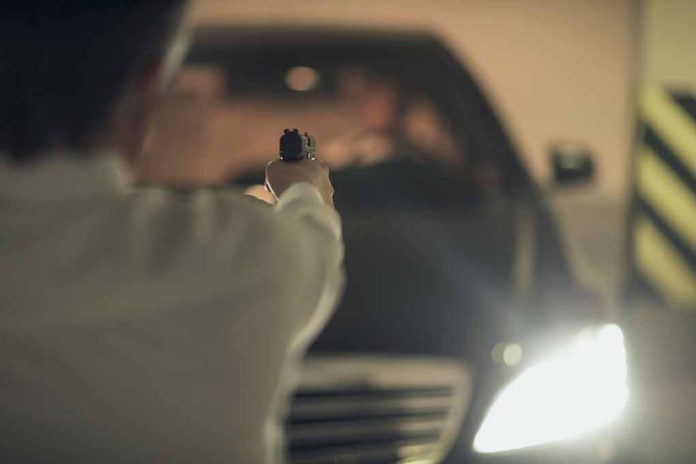 (ReliableNews.org) – US service members join the military knowing they might give their lives for the country if they're sent overseas. During the War on Terror, many Americans got through their deployments because of the interpreters who helped them navigate unfamiliar countries. Many people who performed those vital services now live in the United States. Recently, one of them was callously murdered.
Nasratullah "Nasrat" Ahmad Yar died on July 3 after being shot while finishing his shift as a Lyft driver in Washington, DC. The loss was stunning for military members who knew the 31-year-old from his time serving as an interpreter for the US Special Forces, a job he held for 18 years, beginning when he was just a boy.
In 2020, Ahmad Yar contacted retired Lieutenant Colonel Matthew Butler and asked him to help him flee Afghanistan. A year later, after US troops left the country, he was finally able to escape with his family. Two years after he fled to America for a better, safer life, he was shot in the stomach while working. According to reports, the video shows four young people running through an alley near Capitol Hill after a gunshot is heard. The interpreter's killer(s) have not been caught, but police are offering a reward of up to $25,000.
Friends of Nasrat Ahmad Yar say he served as an interpreter for the U.S. military in Afghanistan only to be senselessly killed by gun violence in Washington, D.C. @ReporterFaith reports as we obtain new surveillance video. https://t.co/uCi8VEwyrp pic.twitter.com/FrMjghX4Rm

— World News Tonight (@ABCWorldNews) July 8, 2023
Butler said the DC police called him and told him the news. He said he couldn't believe the man who served him as an interpreter for 12 years was really dead after surviving everything he had in Afghanistan.
Ahmad Yar's loved ones held a funeral for him days after his death. Several members of the US Armed Forces joined his wife, children, and other loved ones. Butler spoke at the service, calling his longtime friend "brave — and smart — and always happy." He said Ahmad Yar was a "good father [and] a good soldier" whom he loved like a son.
Copyright 2023, ReliableNews.org