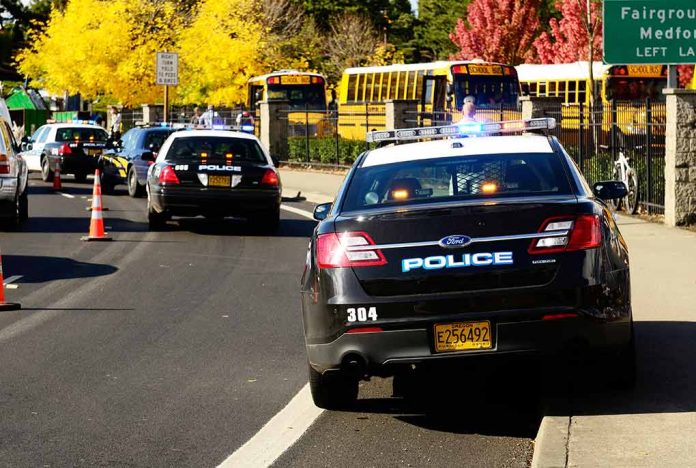 (ReliableNews.org) – When a student gets on a school bus, there's an expectation they will be safe. Parents put their trust in the district and the drivers to get their children to their destinations. Sadly, that's not what happened with a 6-year-old with special needs girl in New Jersey.
On Monday, July 17, the Franklin Township Police Department responded to a call about an unresponsive student at a local school. Officers performed CPR on the child when they arrived and then took her to a local hospital. Medical staff subsequently pronounced her dead.
The deceased child was later identified as Faja Williams. She was born with a rare chromosomal disorder, Emanuel syndrome, that left her unable to walk or speak. However, she was able to make sounds.
The police department and investigators with the Somerset County Prosecutor's Office Major Crimes Unit began a probe into the child's death. According to a press release, the little girl was picked up from her home by a school bus. Amanda Davila, the school bus monitor, secured her wheelchair to the bus. She then went up front to sit, put earbuds in, and began using her cell phone. At some point during the ride, a bump caused the child to slump in her wheelchair. The four-point harness tightened around her neck and blocked her airway, leading to her death.
Authorities discovered the bus monitor violated established policies that prohibited her from using her phone or wearing earbuds while working.
Namjah Nash, the child's mother, told reporters that her daughter was the "sweetest kid." She said the little girl "endured so much" in her short life. Nash said her daughter had "the sweetest little laugh [and] little dimple," and she doesn't understand why nobody heard her child. "Is it that loud on the vehicle? Is it that loud?"
Wali Williams, Faja's father, was outraged by what happened, telling reporters that Davila was on her phone while his child was "fighting for her life" and didn't even look back.
Prosecutors have charged Davila with manslaughter and child endangerment.
Copyright 2023, ReliableNews.org