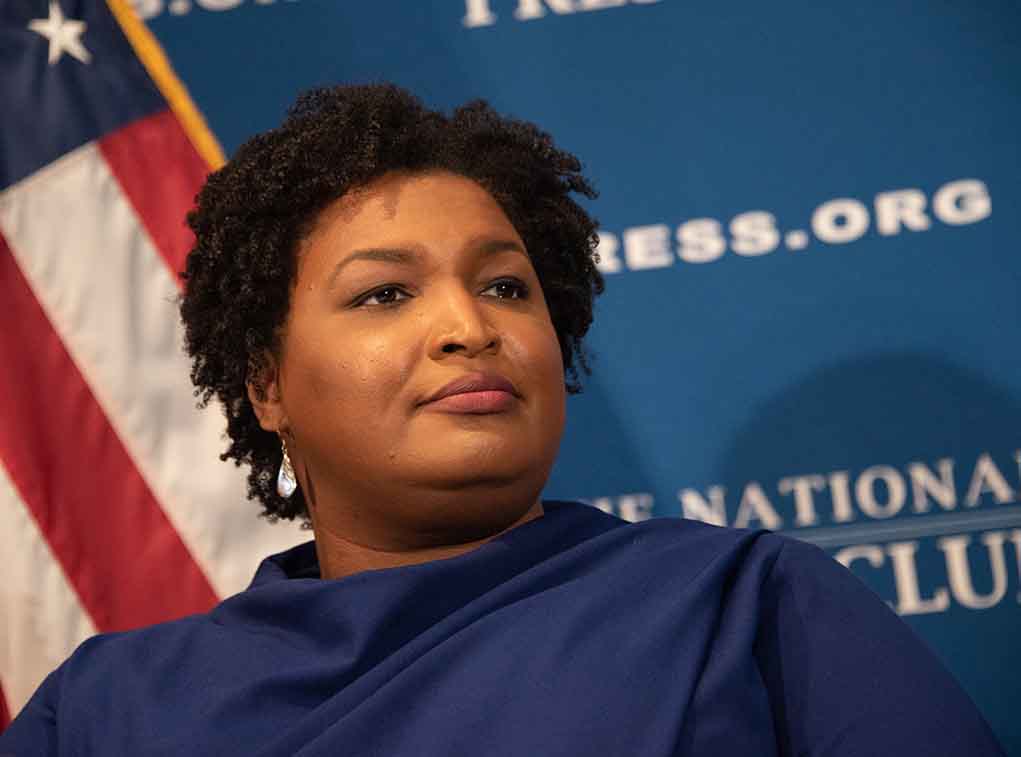 (ReliableNews.org) – Georgia's Democrat gubernatorial candidate Stacey Abrams is a well-documented fan of "Star Trek: Discovery." She has even said she watched it throughout her failed 2018 campaign for governor. Recently, she made an appearance on the show and what happened during the episode was bizarre.
Warning: major "Star Trek: Discovery" spoilers ahead.
Abrams appeared on the Paramount+ TV show's season four finale that aired on March 17. In the scene, the Democratic candidate played the president of United Earth. Another character referred to her as "Madam President" after she stepped off a spaceship and said they were excited to begin "diplomatic discussions."
The pretend president announced she was ready to rejoin the fictional alliance called The Federation. The show's main character, Capt. Michael Burnham portrayed by Sonequa Chaunté Martin-Green asks Abrams if she's ready for all the work they have to do.
Abrams is hoping to flip the Georgia governor's mansion to Blue in November. She came within two points of winning the race in 2018. When she lost, many members of the Democratic Party claimed it was the result of corruption. Abrams, herself, refused to concede that year, saying the election was unfair because Brian Kemp served as Georgia's secretary of state at the time.
Do you think Abrams' appearance on the show will be the closest she ever gets to a leadership role?
Copyright 2022, ReliableNews.org