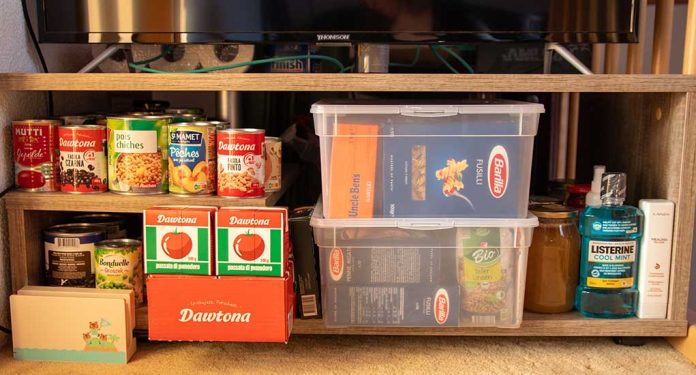 (ReliableNews.org) – The last few years have been extremely difficult for the world's economy. Supply chain disruptions and shortages have caused inflation to spiral out of control. Some countries are experiencing it worse than others. Pakistan is one of those places, and people have now lost their lives as a result.
Thousands of Pakistanis have been gathering at flour distribution centers across the country. Some of the centers have been set up by the government, which is trying to ease the economic issues in the country. At least 16 people have died in stampedes at the centers recently. Three of the deceased were children, and five were women.
In addition to the stampedes, bags of flour have been stolen.
At least 11 women and children killed in stampede at Ramadan food distribution centre in Pakistan pic.twitter.com/ujKN9DAxzO

— TRT World Now (@TRTWorldNow) March 31, 2023
Reuters reported inflation in Pakistan increased to 35.37% in March. That was a significant increase from 31.5% in February. Authorities said the numbers were the highest they had ever been when it comes to year-on-year increases, at more than 50% for rural families and 47.1% for urban residents.
The recent stampedes aren't the first time people have died while trying to get food. In January, a man named Harsingh Kolhi, traveled to Mirpur Khas to buy subsidized wheat flour for his family. When trucks arrived, the crowd surged forward, and he was crushed in the chaos.
It's not just inflation that is causing problems for the Pakistani people. In 2022, devastating floods destroyed more than 80% of the country's crops. Prior to the floods, inflation was already extremely high. That only grew worse when the supply dropped to an unsustainable level.
Other countries are facing similar crises. The World Health Organization has repeatedly warned about a global food shortage that has been made worse by the Russian war on Ukraine. If the problem isn't solved, hundreds of millions of people are at risk of dying.
Copyright 2023, ReliableNews.org