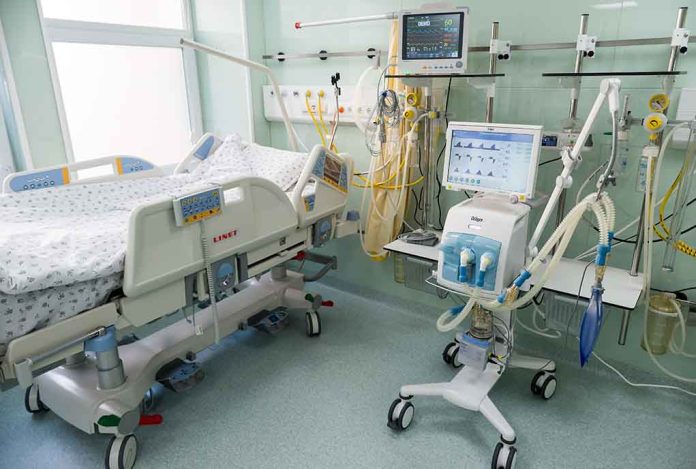 (ReliableNews.org) – Born in 1945 in London, England, singer Rod Stewart started his musical career when he was a teen. The artist had his first hit single in 1971, and four years later, he became a big name in the US with his top hit, "Tonight's the Night," which still plays on the radio today. Off the stage, though, Stewart is just your average dad. At the age of 66, he and his wife welcomed Stewart's second son, Aiden, into the world.
On December 7, several news sources reported that Stewart revealed his 11-year-old collapsed while playing sports. The singer said while speaking to the magazine FourFourTwo, the boy went "blue and unconscious," and Stewart thought Aiden was having a heart attack. Thankfully, it wasn't a problem with the vital organ, as the incident turned out to be a panic attack instead.
Rod Stewart: 11 year old son rushed to hospital after collapsing at football

"We thought my boy had a heart attack."
"He was going blue and was unconscious until he calmed down. It was scary, but it turned out to be a panic attack.https://t.co/BEdNSrEAsV

— Amrita Bhinder 🇮🇳 (@amritabhinder) December 8, 2022
Stewart said his son wanted to impress him with his skills on the field, which he guessed contributed to the scary event. Once the boy's body relaxed, he regained consciousness. An ambulance was called to the scene and transported the child to the hospital, but the singer didn't go into detail about when the incident occurred or how long he remained under a doctor's care.
Although the famed Brit didn't elaborate on Aiden's current condition, he did mention another boy who needed medical attention during the same event. That child fell and hit his head. Stewart said he'd never attended a football game where multiple ambulances were called into service.
Copyright 2022, ReliableNews.org