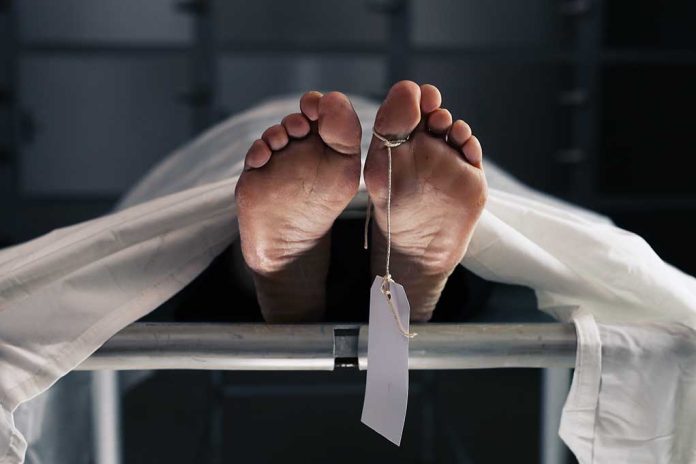 (ReliableNews.org) – Professional wrestler Sara Lee was one of the winners of the WWE show "Tough Enough" in 2015. She went on to work for the organization for about a year. Six years later, she passed away. A new report has listed her cause of death.
Texas' Bexar County Medical Examiner's Office revealed Lee died of suicide from an overdose of drugs and alcohol. Doxylamine and amphetamines were found in her system. Letters at the scene of the wrestler's death show she intended to take her own life. The report also stated that she had bruises and abrasions all over her body. The examiner believes the injuries on her body were from falling while she was intoxicated.
As reported by TMZ, an autopsy has confirmed that #WWE Tough Enough winner Sara Lee passed away in October 'by suicide':https://t.co/JpouxVqyc4

— WrestleTalk News (@WrestleTalk_TV) May 5, 2023
Courtney White, Lee's sister-in-law, issued a statement to NBC News, saying Lee had "a lot of beautiful moments" in her 30 years. "Her death was a very short chapter in a very beautiful life," she said. White also made it clear that the details of Lee's death don't matter and don't need any comments or explanations.
Cory Weston, Lee's husband, has not spoken out about the way his wife died. But after her death, he wrote a message to her on social media. He said he'd loved her from the moment he met her and always believed she was "an angel walking on this earth." Weston said she blessed him with their three children, and death couldn't take away their memories. He concluded by saying he loved her and thanked her for giving him the best years of his life.
If you or someone you know is struggling with suicidal thoughts, there is help out there. Please dial the Suicide and Crisis Lifeline at 988. You can also reach the Crisis Text Line by texting "HOME" to 741741 to receive additional resources. Help is available 24 hours a day, seven days per week. 
Copyright 2023, ReliableNews.org