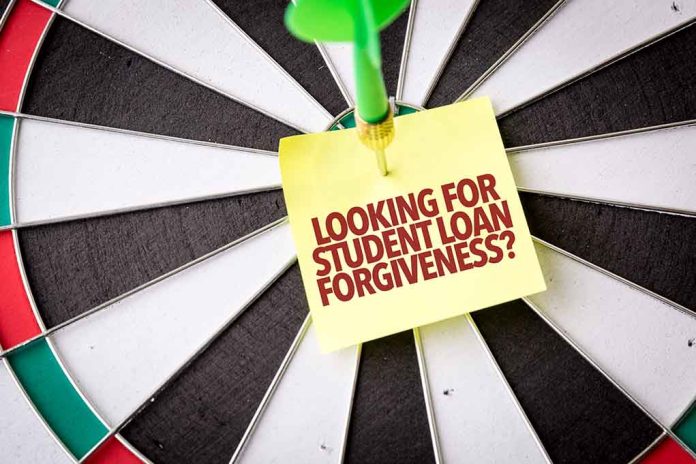 Student Loan Forgiveness Has A DEADLINE – Here's When The Program Will End
(ReliableNews.org) – On August 24, President Joe Biden announced student loan relief for millions of Americans, fulfilling part of his promise from the campaign trail. The Department of Education (DOE) will forgive either $10,000 or $20,000 from certain student loans for eligible borrowers meeting specific income criteria. Debt erasure won't apply automatically. Borrowers will have to apply for forgiveness to receive the benefit — and there's a deadline.
Details About the Program
Pell Grant loan recipients making less than $125,000 annually will qualify for $20,000 in forgiveness. The income threshold doubles for married couples — $250,000. Loan recipients who did not receive these grants are subject to the same income requirements, but the forgiveness amount drops to $10,000.
As part of the program, Biden extended student loan repayments until December 31, but he stressed this would be the final extension. Payments will resume in full force in January 2023.
The administration is also granting relief by lowering monthly payments. The DOE is implementing a 5% cap on income-driven repayment plans for low-income qualifiers, meaning payments shouldn't exceed that percentage of the borrower's discretionary income. More details about that part of the program should be forthcoming. Biden also renewed his resolve to reduce college costs and work to make "community college free" through the Pell Grant program.
Who Will This Impact and How To Apply
According to the White House, student loan relief will impact "up to 43 million borrowers" across the country. Given the income limits, the measure primarily targets middle and lower-income families.
People who believe they are eligible must wait until October to apply because the application portal is under development. The agency plans to take the site live in October, and the deadline to ask for relief is December 2023. However, officials are encouraging those eligible to apply by mid-November because payments resume in January 2023. That will allow a month or so to process the forgiveness and lower the balance, if applicable.
Consumer groups and lenders have expressed some concerns about the timeliness and efficiency of processing tens of millions of applications simultaneously. White House Press Secretary Karine Jean-Pierre assured reporters the process to apply will be simple, and the agency will continue handling all submissions until they're complete. To receive a notification when the application portal is ready, sign up at StudentAid.gov.
What do you think of the student loan forgiveness program and all it entails? Do you think it will have positive or negative effects on the US economy?
Copyright 2022, ReliableNews.org