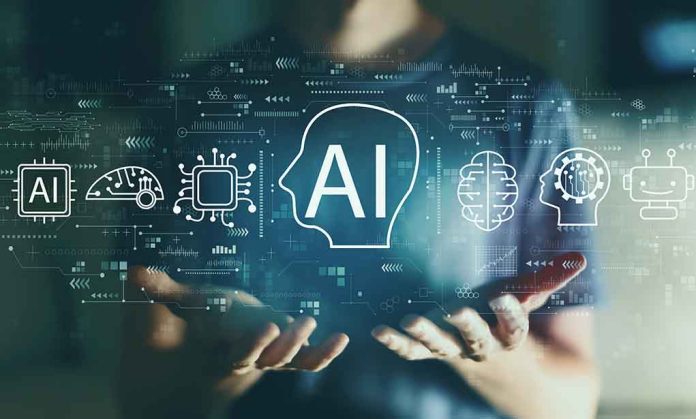 (ReliableNews.org) – As technology advances, so do the tools available to people. One of those new tools is ChatGPT, an artificial intelligence (AI) program that generates text. Apparently, kids are already using it to cheat on their schoolwork.
On February 7, Katelyn Uhler, the International Baccalaureate (IB) coordinator at Cape Coral High in Florida, emailed parents about ChatGPT. NBC 2 obtained the correspondence and others between staff members who were concerned about the possible use of the AI program by some of the students. In the notification to parents, the coordinator asked them to speak to their children about the issue and to let them know that if they came forward on their own, the staff would work with them.
Uhler warned the parents that if the students did not admit to using the AI program and teachers discovered they did, there would be consequences. In follow-up messages to IB educators, the coordinator revealed some students had admitted to using ChatGPT.
🚨 NBC2 EXCLUSIVE 🚨 A class of seniors at Cape Coral High School are accused of using AI generators like ChatGPT to write their essays for them.

Only @NBC2 is digging into the allegations that *COULD* lead to some students not graduating. https://t.co/on8YblyOF5

— Gage Goulding – NBC2 (@GageGoulding) February 16, 2023
The use of AI technology is serious in any classroom setting, but for IB students, it's even more problematic. It is a program with a strict honor code. Students are required to write extensive essays at the end of the year that meet the scholarly program's international standards.
Violating the rules of the program can result in the loss of their IB diploma, meaning they would not earn any college credits for the IB classes they'd taken. One student said she would rather just take a low grade on a paper than cheat and not get into college.
The IB Program told NBC 2 that it's developing guidelines for schools regarding the technology. The statement did acknowledge the benefits of AI and how it "could be a useful tool in supporting teaching and learning."
Lee County School District released a statement to the news, saying cheating isn't tolerated. Those who violated the rules will face disciplinary action.
Copyright 2023, ReliableNews.org