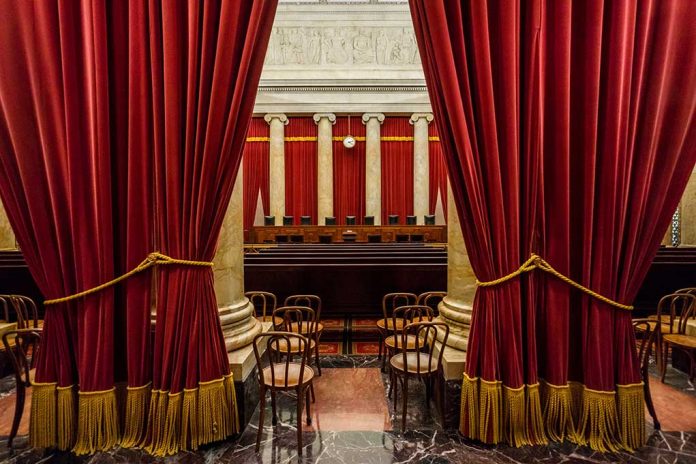 (ReliableNews.org) – California State University-Long Beach student, Nohemi Gonzalez, was studying at Strate College of Design in Sèvres, France, in 2015. That November, she was at a restaurant with other students who were part of the study-abroad program when Islamic terrorists attacked. The 23-year-old was murdered that night, along with 129 others, and now her story is at the center of one of the most-watched Supreme Court cases in the country.
On Tuesday, February 21, the justices heard arguments in Gonzalez v. Google. The case centers around whether Section 230 of the Communications Decency Act should shield social media platforms from liability. The Gonzalez family sued Alphabet Inc., the parent company of Google because YouTube hosted content from Islamic extremists, and its algorithms shared it with some users. A lower court threw the case out, leading to an appeal to the Supreme Court.
Today at SCOTUS: The justices return from their mid-winter recess. They'll release orders on pending petitions at 9:30 a.m. EST, followed by argument at 10 in Gonzalez v. Google, which may determine whether tech giants can be sued based on content their algorithms recommend.

— SCOTUSblog (@SCOTUSblog) February 21, 2023
According to The Hill, Justice Ketanji Brown Jackson told the Gonzalez family attorney Eric Schnapper that she was "thoroughly confused" by his arguments regarding why Section 230 shouldn't protect Google. Justice Clarence Thomas told the lawyer he needed to make a "clearer" argument as to why the law should be limited.
Google's attorney didn't get off the hook, though. Lisa Blatt argued the internet that exists today is there because of Section 230. She argued the law would protect the tech giant even if its algorithm was developed for nefarious reasons. Justice Jackson didn't seem to buy that. She pointed out that Congress created Section 230 to protect companies that remove harmful content in good faith but said Google's attorney was arguing the opposite.
If the Supreme Court rules against Google, it could change how the internet works. Platforms could suddenly be held liable for allowing dangerous content to remain online. A decision in the case should come sometime in the spring or early summer.
Copyright 2023, ReliableNews.org