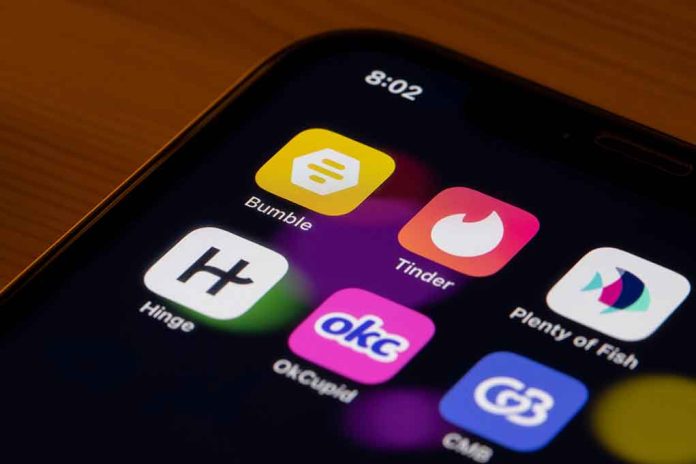 (ReliableNews.org) – Police officers in Grants Pass, Oregon, are looking for a dangerous fugitive who is accused of horrific crimes. While their suspect evades capture, law enforcement thinks he might be using dating apps for nefarious reasons.
On Wednesday, January 25, the Grants Pass Police Department issued a statement informing the public that officers responded to a call about an assault. When they arrived, they found a woman who had been tied up and beaten unconscious. First responders transported the unnamed woman to the hospital where she was listed in critical condition.
Police quickly identified their suspect as 36-year-old Benjamin Obadiah Foster. He fled the scene before law enforcement arrived. According to The Associated Press, he was in trouble for a similar crime in 2019. At that time, he held his girlfriend captive in her Las Vegas home for two weeks. Prosecutors originally charged him with five felonies but in 2021, Foster pleaded guilty to one felony and one misdemeanor, allowing him to avoid decades in prison.
Benjamin Obadiah Foster is wanted for brutally assaulting a woman. She is in critical condition. Please share. We need to get him behind bars. pic.twitter.com/Gqgc1uEgbW

— Rose (@901Lulu) January 27, 2023
Now, he is once again on the run. Grants Pass police issued an update on January 27. Officers said the suspect is "actively using online dating applications to contact unsuspecting individuals who may be lured into" helping him escape. They asked residents to be very careful while the dangerous suspect is on the run.
Police arrested 68-year-old Tina Marie Jones and charged her with hindering prosecution, in connection to the case. Law enforcement also told the public that Foster might have changed his appearance, so they should pay attention to the structure of his face on the wanted posters because that's a lot harder to change. On January 31, he was seen in the area walking a dog.
Foster is wanted for assault, kidnapping, and attempted murder. Police consider him extremely dangerous and are telling residents to call 911 if they spot him.
Copyright 2023, ReliableNews.org