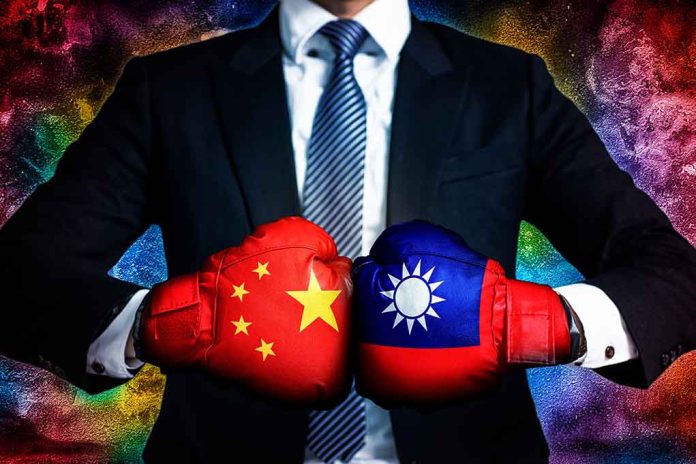 (ReliableNews.org) – China held military drills that simulated an invasion and attack on Taiwan for three days, ending on April 10. Afterward, the Chinese government declared it was "ready to fight." The tiny island is now making a big purchase in order to protect itself from the much larger country.
On Monday, April 17, Bloomberg News reported Taiwan is set to purchase 400 land-launched Harpoon missiles from the US. Congress approved the sale to the island in 2020, and it's now being completed. The Taiwanese government hopes the missiles will be able to repel a potential Chinese invasion should the communist country attempt to take control of the island.
Taiwan has previously bought the ship-launched versions of the missiles. The deal with Boeing Co. was issued on the island's behalf by the US Naval Air Systems Command. The Pentagon announced the contract on April 7; it's worth $1.7 billion, but they didn't mention that Taiwan was the purchaser.
Defense Department spokesperson Army Lt. Col. Martin Meiners refused to confirm whether the island was buying the missiles. The only thing he would say is that the DoD is working "with industry to provide Taiwan defense equipment in a timely manner."
They need it.https://t.co/SEMEWJKYRo

— Derek J. Grossman (@DerekJGrossman) April 18, 2023
China has been acting more aggressively toward Taiwan in recent years. The country took control of Hong Kong and now wants to force the island to "unite" with it as well. The Chinese Communist Party believes it owns the island. The Taiwanese government disagrees and maintains it does not belong to China and has vowed to protect itself if invaded.
Many experts have worried the Chinese government is close to invading, but so far, it has made no concrete moves to do so. The US is obligated to help Taiwan protect itself, and President Joe Biden has repeatedly said he would use the military to help the island.
Copyright 2023, ReliableNews.org