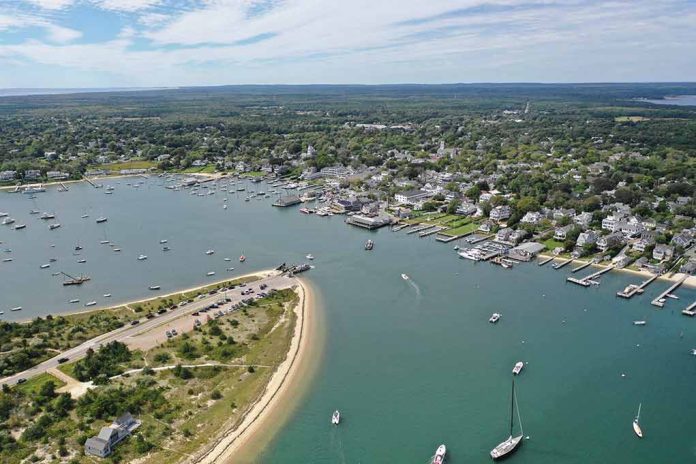 (ReliableNews.org) – The US Customs and Border Protection (CBP) recently released information about drug seizures at the border so far this fiscal year. The data showed that patrol agents had seized nearly 4,800 pounds of marijuana, over 1,850 pounds of cocaine, more than 5,100 pounds of methamphetamine, over 900 pounds of fentanyl, and nearly 90 pounds of other drugs. But, border checkpoints aren't the only place Americans are finding illegal substances these days.
On August 9, a CBS affiliate reported that Tampa Mayor Jane Castor was peacefully fishing off the Florida keys when she reeled in over $1 million worth of cocaine — 70 pounds. The mayor reportedly spoke to the news station, saying her family was worried when she pulled in the drugs, that authorities would think it was hers. As soon as she had cellular service, Castor called the police to inform them about her unusual catch. Federal agents reportedly arrived on the docks to retrieve the drugs.
According to CBS News, the Tampa mayor was unsure about what she pulled in until she got a closer look. A rip in the microwave-sized package revealed a "bale of cocaine" inside. Her three decades of experience as a former police officer helped her quickly identify the contents without having to fully investigate the haul. She noted that this was the first time she'd ever seen anything like this happen while on vacation.
Fishing in a bunch of cocaine might be unusual, but it's not the first time the opioid was found in the waters surrounding Florida. In July, Chief Patrol Agent Walter Slosar posted on social media that CBP agents in Miami retrieved another 70-pound package of cocaine from a boater who found it in the Florida Keys. According to the Tampa Bay Times, the Miami Herald reported the package was the fifth of its kind in the area that month. Castor's discovery makes six.
Copyright 2023, ReliableNews.org