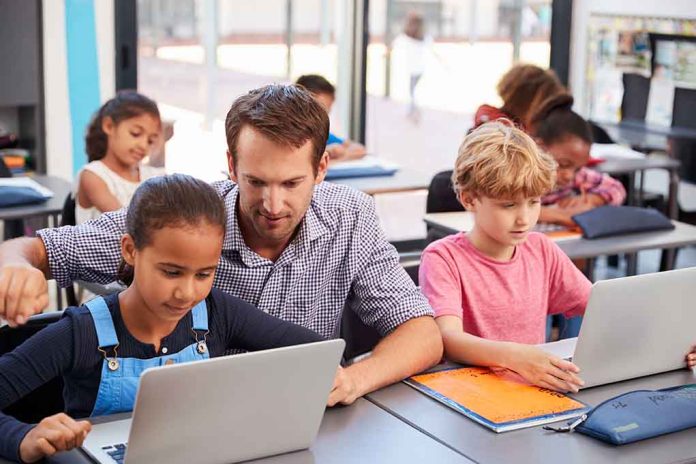 Teacher Fired for Racist Remark
(ReliableNews.org) – Educators are supposed to treat all students with an equal amount of respect. Unfortunately, it doesn't always happen. A Texas teacher is now out of a job for making an inflammatory comment.
A parent reportedly posted a video online showing a white, male teacher speaking to a class at Bohls Middle School in Pflugerville. In the recording, the educator looks over at two black students and tells the class that "deep down in [his] heart," he is "ethnocentric." He went on to explain that the word means he believes his "race is the superior one." A student off-camera is heard asking the man if white people are better than everyone else. He responded he believes "everyone thinks that [but] they're just not honest about it."
Throughout the video, students are seen laughing. However, as the conversation proceeded, a black child told the educator he no longer has any "respect" for him. Unfazed, the teacher told the student he should feel the opposite because he's "honest." The school administration didn't think the joke was very funny.
The school put the teacher on leave, but later terminated his employment.
A teacher in Texas is on administrative leave after telling students "deep down in my heart, I am ethnocentric, which means I think my race is the superior one"https://t.co/gBPu96uYB4 pic.twitter.com/FLXgEwVsXk

— philip lewis (@Phil_Lewis_) November 13, 2022
KVUE reported a statement from Pflugerville ISD Superintendent Dr. Douglas Killian, who said the district's goal is to provide an "inclusive and welcoming environment" for all students. He went on to say the teacher's behavior was "inappropriate" and such "interaction[s] will not be tolerated."
Copyright 2022, ReliableNews.org