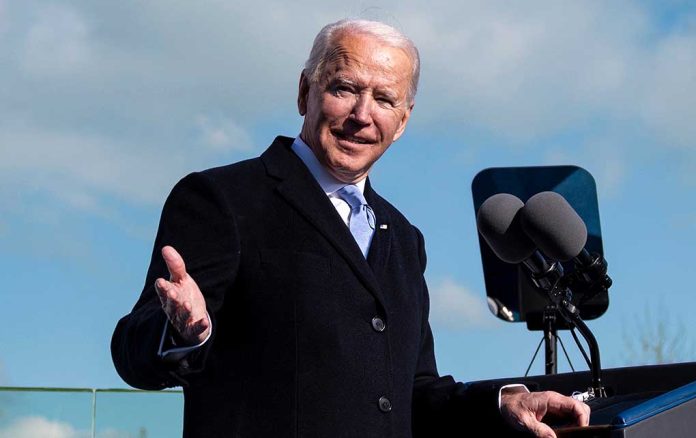 Ted Cruz OBLITERATES Biden's Strawman Statement With Just Three Words
(ReliableNews.org) – Inflation has reached a 40-year crisis in the US. Americans are paying more for nearly everything, including food, gas, and housing. When a report recently indicated President Joe Biden planned to start attacking the GOP over the issue, Senator Ted Cruz (R-TX) was having none of it.
On Tuesday, May 10, Reuters reported the president planned to start attacking Republicans for allegedly having no plan to solve the inflation crisis. When Cruz saw the report, he only had three words for Biden.
Stop…spending…MONEY!! https://t.co/RlM2WEW0MJ

— Ted Cruz (@tedcruz) May 10, 2022
Conservatives have been speaking out about Biden's out-of-control spending since he passed the American Rescue Act just a month into his presidency. Since then, the POTUS has signed an infrastructure bill into law and pushed other bills equaling trillions of dollars.
Between March 2021 and March 2022, consumer inflation rose to 8.5%. Experts have proven part of the reason for the inflation crisis are the COVID-19 relief bills passed during the pandemic, including Biden's. Inflation is what happens when there are too many dollars chasing too few goods.
While the president and Democrats try to blame Republicans for the crisis, the reality is they're in charge. They have control of both the executive and legislative branches, making it their responsibility to work with Conservatives to pass policies to help the American people. The blame game might work for the Democratic base, but families are left suffering.
Who do you think is at fault for inflation?
Copyright 2022, ReliableNews.org