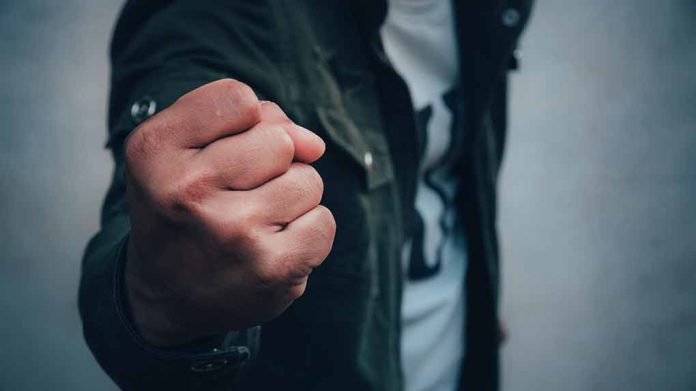 (ReliableNews.org) – High school football games are supposed to be fun. Young athletes have an opportunity to showcase and hone their skills, hopefully, to prepare them for possible future careers. A game in Utica, New York, did not go as planned.
On September 9, Proctor High School held its first home game of the season, facing off against Binghamton High. The home team won the game, but the festivities soon turned to violence. After the event ended, individuals poured into the school parking lot and got into a fight.
A Proctor security guard tried to break the melee up. Utica Police Chief Mark Williams said shots were fired during the fight and the security officer was shot in the back of the head. He went to the hospital where the staff listed him in stable but critical condition. He's expected to make a full recovery, the police have said. The shooting took place around 4 p.m., in the middle of the afternoon.
Reports indicate the group that started the fight was upset because they were turned away at the game. Footage from the fight circulated on social media, showing the injured security guard collapsing on the ground.
Immediately after the shooting, police began looking for the suspect responsible for the crime. The search ended when the suspect, a 16-year-old, turned himself in. Since he is a minor, his name is being withheld. However, he has been charged with third-degree criminal possession of a weapon on school grounds, first-degree criminal use of a gun, criminal possession of a firearm, second-degree criminal possession of a firearm, and second-degree attempted murder.
The Utica Police Department is continuing its investigation. They are asking anyone with video from the evening to send it to them. Superintendent Kathleen Davis canceled after-school activities for September 11. She made counseling available to students who might need it.
Copyright 2023, ReliableNews.org