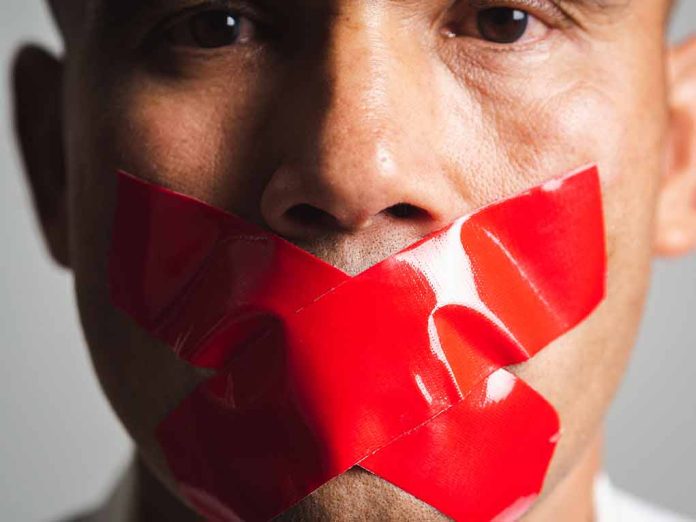 (ReliableNews.org) – In April, the Tennessee House of Representatives voted to expel two duly-elected legislators after they joined their constituents in demanding gun reform on the House floor. The legislature removed Democratic State Representatives Justin Jones and Justin Pearson from the state's Lower Chamber. Subsequently, the people of Tennessee spoke, voting the pair right back into the House. Now, House Speaker Cameron Sexton (R) silenced one of the "Tennessee Three" — again.
On August 28, the Tennessee House voted to silence Jones after Sexton ruled him out of order twice during a debate while Congress was in session. The incident triggered an automatic vote to silence him, and members of the legislature voted along party lines to do so. The total vote was 70 to 20 in favor of. In protest, all Democrats in the House walked out of the chamber.
Jones immediately posted a video on social media to talk about what happened. He said Sexton ordered everyone to leave the gallery and had him silenced for going "off-topic." He said the speaker "abuse[d] his gavel" by calling for the vote. Jones said the actions were "not democratic, it's authoritarianism." He said it's "troubling," stating that Sexton's recent moves will only motivate the people of Tennessee to defend democracy.
The meeting was originally about public safety, triggered by the March shooting at a private school in Nashville. Six people died during that mass incident, not including the alleged killer.
Jones appeared on "The Source" the night after the House silenced him, stating that he simply "voiced the concerns of [his] district" during the discussion, sharing what would "make [them] feel safe" and how to properly address the gun violence so prevalent now in the US. Jones' first out-of-order happened when he opposed allowing private schools to determine their own handgun-carrying policies on school grounds, calling the idea "asinine." The second was when he said more "mental health professionals" were needed in schools, not "more police."
Copyright 2023, ReliableNews.org