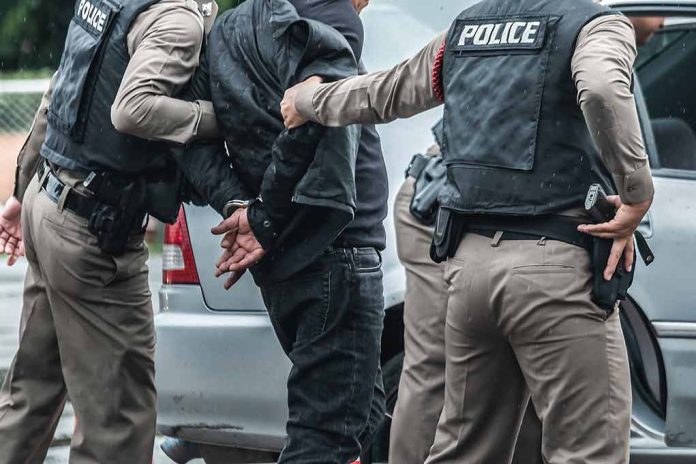 (ReliableNews.org) – Families sometimes get into arguments about the most mundane issues. That's what reportedly happened with a Tennessee family recently. But instead of resolving it like adults, one of them is accused of physically harming a child. The alleged aggressor is a pretty important person around town.
On September 24, Dickson County deputies charged Burns Mayor Landon Mathis with domestic violence. According to reports, they responded to a call about a disturbance. The town mayor is accused of getting into a fight with his girlfriend's son.
The child claimed that Mathis said he would pay him $40 to weed-eat the yard. When the kid finished, Mathis refused to pay. The victim decided to go tell his mother that the mayor was not going to hold up his end of the deal. That's when Mathis allegedly stood up, grabbed the child's shirt near the collar and shoved him down on the sofa.
The victim told deputies that Mathis repeatedly pushed him into the sofa. The girlfriend told the two to stop fighting and sent the child to their room. As the kid walked away, he said the mayor "stepped on his feet," so the victim pushed him. The minor claims his mother's boyfriend body-slammed him, then put the victim "in some sort of neck hold and began to twist and push on his nose, causing pain." The child, whose age was not released, reportedly had marks on his neck.
The mayor has not commented on the incident. Burns City Hall has also refused to comment on the arrest but officials told reporters that he was not at work on September 25.
Mathis has served as the mayor of Burns since 2012. Just a few years ago, he was called a hero after he saved the life of his former political rival and ex-mayor. Jeff Bishop collapsed while the two were working on a flooring job for Mathis' business. The mayor performed CPR until medics arrived.
Copyright 2023, ReliableNews.org