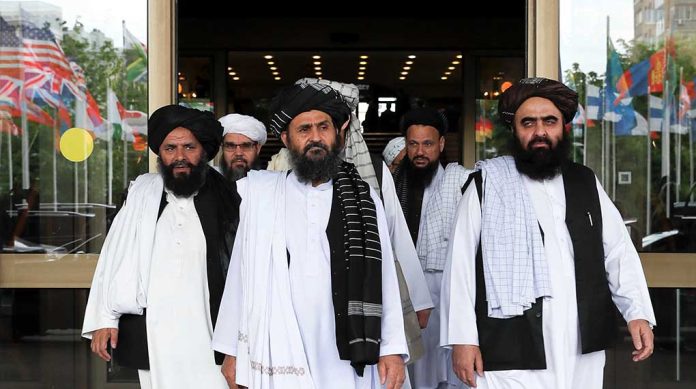 (ReliableNews.org) – When the US and other nations were evacuating from Afghanistan in 2021, the American military was stationed at the airport in Kabul to help. On August 26, a bombing rocked the area around Abbey Gate at Hamid Karzai International Airport. Nearly two years later, the terrorist responsible for the attack is dead.
On Tuesday, April 25, President Joe Biden's administration announced the ISIS-K leader who planned the Abbey Gate attack was dead. The 2021 bombing killed 13 American service members and more than 170 Afghans. John Kirby, the National Security Council's spokesperson, told the press that the Taliban killed the person responsible for the attack, The Washington Post reported.
Kirby refused to name the suspect and would not say how they were killed. He said that revealing the information could hurt the US' ability to collect future information. However, Kirby made it clear the man who was neutralized was "a key ISIS-K official directly involved in plotting operations like Abbey Gate."
Brig. Gen. Patrick Ryder, a spokesperson for the Pentagon, said the US had no involvement in the Taliban's operation to take the terrorist out.
ISIS-K has built up a significant presence in Afghanistan. The Taliban, which took over the country after the US left, has been trying to get the terrorist group under control. They have been conducting operations to root out members and eliminate them.
The Associated Press reported neither the Taliban nor the US knew the ISIS leader was dead at first. He was killed in early April in southern Afghanistan. However, over the weekend of April 21 and April 22, the American military began notifying the families of the 13 service members who died that man who plotted their deaths was killed.
Darin Hoover, whose son Staff Sgt. Darin Taylor Hoover died in the attack, said the ISIS leader's death isn't "going to bring Taylor back." He said that all he and his son's mom, Kelly Henson, can do now is advocate for their child. Hoover said they have spent the last year and a half trying to hold the Biden administration accountable for the way it handled the withdrawal. "All we want is the truth. And we're not getting it," he said.
Copyright 2023, ReliableNews.org