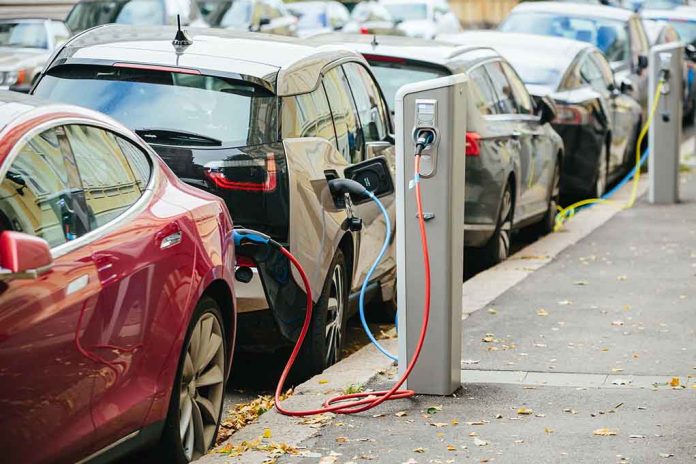 EV Company Forced To Pay Millions Despite Mere 1% Responsibility In Fatal Crash
(ReliableNews.org) – Tesla has faced a lot of scrutiny recently over accidents involving its vehicles. Generally, the probes are related to people using the self-driving system. However, another case against the manufacturer had to do with a violent crash that led to the deaths of two teens.
A verdict is in for Riley v. Tesla, Inc. Tesla is legally liable for Barrett Riley's death, but only 1% liable according to the jury. https://t.co/HFIm3361E0 $TSLA pic.twitter.com/hLUPjoYjFe

— PlainSite (@PlainSite) July 19, 2022
On Tuesday, July 19, a Florida jury found Tesla 1% responsible for the Fort Lauderdale crash that killed driver Barrett Riley and his friend Edgar Monserrat Martinez. The National Transportation Safety Board found the car was going 116 mph around a curve when the teen lost control and hit a wall. A third friend who was in the backseat was ejected from the vehicle upon impact. When the car hit the wall, it immediately caught fire.
James Riley, the father of the driver, argued a defective lithium-ion battery was to blame, calling the crash "entirely survivable" otherwise. He also claimed the company removed the speed limiter he had installed after a prior speeding incident without asking him. The teen had asked workers at a Tesla dealership to remove it. The car company argued the parents were to blame for allowing the teenager to continue to drive despite a history of speeding.
The jury mostly agreed, finding James Riley 9% at fault, Tesla 1% responsible, and the deceased teen driver 90% to blame. The company will only have to pay a little more than $100,000 of the over $10-million settlement.
Copyright 2022, ReliableNews.org