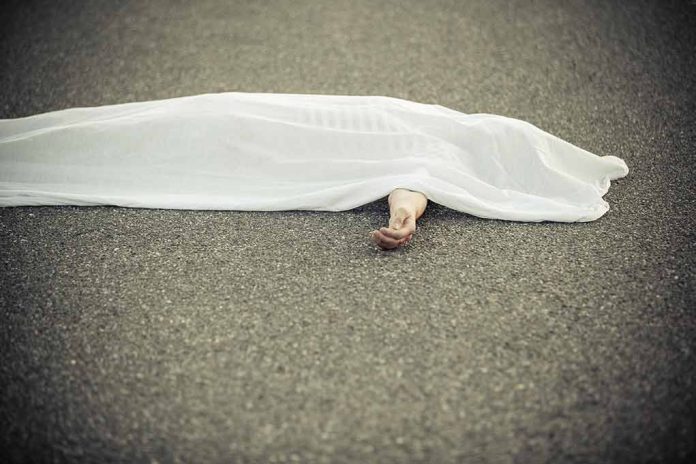 (ReliableNews.org) – Fifty-three migrants died in a tractor-trailer near Lackland Air Force Base in San Antonio, Texas, in June 2022. They were being trafficked into the US when they died in the back of the sweltering truck. A Texas man has now admitted his part in the smuggling operation.
On September 27, the US Attorney's Office for the Western District of Texas announced that 29-year-old Christian Martinez pleaded guilty to one count each of conspiracy to transport and transporting illegal immigrants resulting in serious bodily injury, and one count each of conspiracy to transport and transporting undocumented immigrants resulting in death.
According to the announcement, Martinez was just one of many defendants. Authorities arrested several other people in 2022 for charges related to the incident, including driver Homero Zamorano Jr., Felipe Orduna-Torres, Riley Covarrubias-Ponce, Armando Gonzales-Ortega, and Luis Alberto Rivera-Leal.
Prosecutors allege Martinez drove Zamorano from Palestine, Texas, to San Antonio. Once there, Zomorano reportedly picked up the tractor-trailer, which was empty at the time, and drove it to an address where he picked up 67 illegal immigrants, including a pregnant woman and eight kids. The semi-trailer that the migrants were loaded into was a refrigerated unit, but it didn't have working air conditioners or water. Once the smugglers closed the doors, the immigrants couldn't escape.
When authorities opened the doors of the trailer, 48 people were dead. Sixteen of the migrants were rushed to hospitals in San Antonio, but five of them later died. The Associated Press reported that one of the survivors, Adan Lara Vega, said the truck was hot when they got into it. Shortly after they left the pick-up spot, people started crying and asking for water. Some of them were using a single hole in the wall to try to get air.
The Department of Justice built a case against Zamorano and Martinez using phone records and surveillance footage. Authorities claim the men who planned the smuggling run knew the air conditioners weren't working in the vehicle.
Martinez will be sentenced on January 4, 2024. He's facing a maximum sentence of life in prison.
Copyright 2023, ReliableNews.org