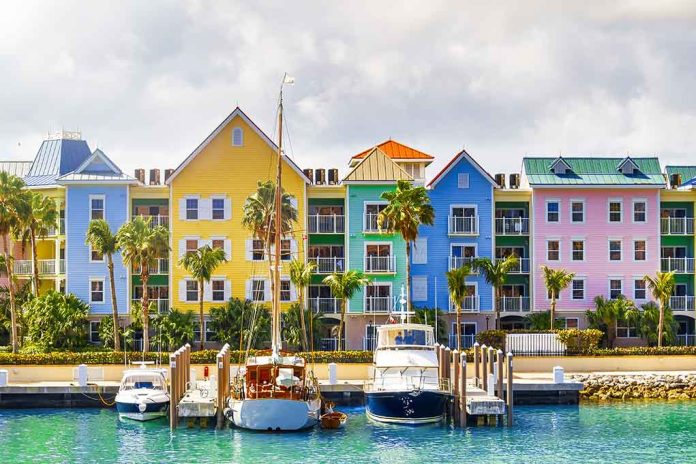 Dead Americans Found In The Bahamas Have Been Finally Identified
(ReliableNews.org) – On Friday, May 6, staff members at Sandals Emerald Bay resort notified the law enforcement on the island of New Providence in The Bahamas that they found the body of a man in one of the villas. A short time later, two more bodies were found. Law enforcement has now identified the three deceased victims.
Florida resident Vincent Paul Chiarella, 64, was the first deceased American found at the resort. Officers found him lying on the ground, unresponsive, without any signs of trauma on his body. His wife, 65-year-old Donnis Chiarella, was also found in the room alive and immediately transported by helicopter to a nearby hospital for emergency treatment. She was eventually transferred to Kendall Hospital in Miami where she's listed in fair condition.
Commissioner of Police Paul Rolle identified the others as Tennessee residents Michael Phillips, 68, and his wife Robbie Phillips, 65.
Commissioner of Police Paul Rolle identified the three Americans who died in Exuma last week as Robbie Phillips, 65, a resident of Tennesse; Michael Phillips, 68, a resident of Tennessee; and Vincent Chiarella, 64, a resident of Florida.

— Jasper Williams-Ward (@jasperward94) May 9, 2022
Officers found Mr. Phillips slumped against a wall in the restroom and Mrs. Philips on the bed. They both showed signs of convulsion, according to authorities.
JUST IN: Police are investigating the Sudden Death of two men and a woman

Detectives from New Providence are in Exuma investigating the death of two men and a woman. pic.twitter.com/wcI9QTW2XG

— Our News Bahamas (@OurNewsRev) May 6, 2022
It's still not clear what caused the deaths of the three Americans. Police did reveal the Phillips went to a local medical facility the night before to receive treatment after complaining they didn't feel well. A Philadelphia lab is helping authorities determine what may have happened to the victims.
Copyright 2022, ReliableNews.org