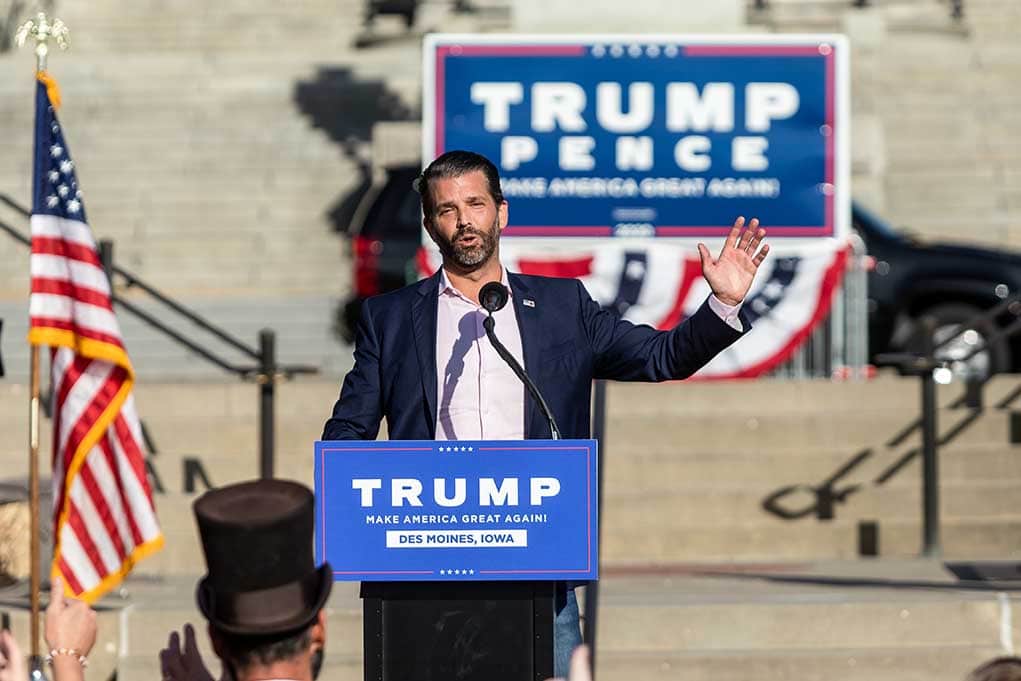 (ReliableNews.org) – Speaker of the House Nancy Pelosi's (D-CA) January 6 Committee is barreling ahead with its investigation of the 2021 event on Capitol Hill. Republicans view the probe as an extension of the witch hunt against former President Donald Trump that began before he ever took office. As Americans prepare for the new year ahead, Democrats on the Hill are going after two people associated with the 45th President's eldest son.
On Tuesday, January 11, the committee submitted a subpoena calling for testimony from Arthur Schwartz and Andrew Surabian, two men associated with Donald Trump Jr. The order from the committee asks the men to "provide documents by Jan. 24 and appear for depositions between Jan. 31 and Feb. 2." However, according to reports, the men didn't have anything to do with the rally last year.
January 6 Committee Subpoenas Trump Jr. Associates Who Had No Involvement https://t.co/ztDiPWQy5v via @BreitbartNews

— Chris 🇺🇸 (@Chris_1791) January 12, 2022
Schwartz served as an adviser to the former president's son, while Surabian worked for Trump's 2020 campaign. It doesn't appear either of the men had a hand in planning the rally or the events afterward.
In addition to Don Jr's associates, the committee also issued a subpoena for Ross Worthington, President Trump's former speechwriter. Democrats think he needs to answer questions because he helped write the speech the 45th POTUS gave on January 6.
The subpoenas seem to demonstrate Democrats are going after everyone in the former president's circle, no matter how minor their roles in his life. It's not enough to harass Republican lawmakers; they're now imposing on innocent, hardworking civilians. It seems like a great use of lawmakers' time during a pandemic and economic crisis.
Copyright 2022, ReliableNews.org