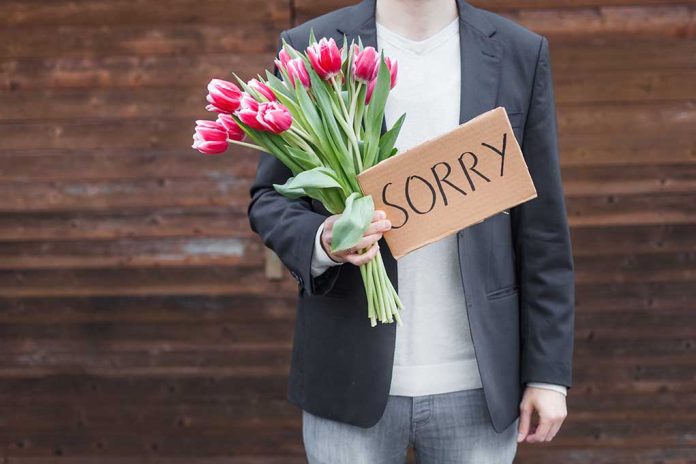 "The View" Host Apologizes for Comments About Amy Coney Barrett
(ReliableNews.org) – Justice Amy Coney Barrett has been faced with calls to recuse herself from the case 303 Creative LLC v. Aubrey Elenis. The hosts of "The View" recently discussed the topic, and Joy Behar made a wild claim. Now, she has apologized for her remarks.
On Monday, November 28, the women of "The View" weighed in on whether Barrett should recuse herself from the case that's centered around a website designer who doesn't want to work for members of the LGBTQ+ community. The argument for recusal is based on the idea that the justice could not issue an unbiased ruling because of her personal faith and affiliation to the Christian group People of Praise.
Behar claimed, "the Southern Poverty Law Center has labeled [People of Praise] a hate group." However, the statement made by the host was not true, and she apologized for it the next day.
On Tuesday, Behar claimed she confused the group the Supreme Court justice belongs to "with another group." She went on to apologize for the remark.
A day late and a dollar short.
Joy Behar is made to walk back a false statement she made yesterday when she lied about Justice Amy COney Barrett being a member of a "hate group."
"I just got them mixed up with another group. It was inaccurate." pic.twitter.com/6Y1c4kqID0

— Nicholas Fondacaro (@NickFondacaro) November 29, 2022
Barrett isn't the only Supreme Court justice who is religious; all of them are. Yet, there have not been any calls for the left-leaning religious justices to resign. Justices take an oath to put aside their personal beliefs to uphold the Constitution, and there's no indication Barrett doesn't intend to do just that.
What do you think about Behar's remarks and apology? Do you think Barrett should recuse herself?
Copyright 2022, ReliableNe\ws.org