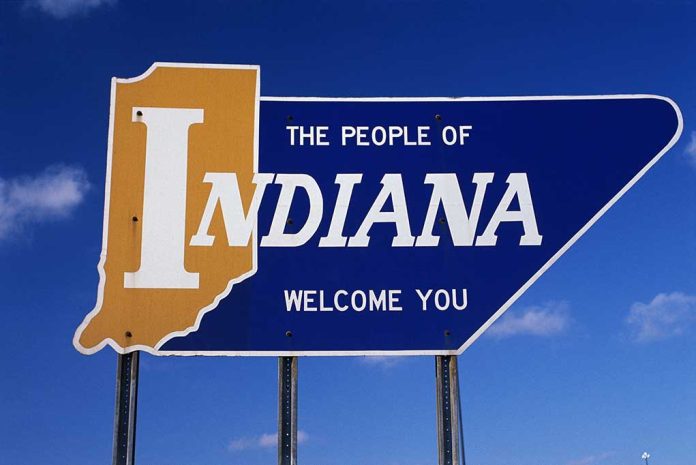 Face REVEALED Of "Good Guy" With A Gun — He Saved Lives!
(ReliableNews.org) – Mass shootings have become all-too-common in the United States. Although these killers often carry out their crimes unobstructed, every once in a while, they're stopped by a good Samaritan. That's what happened recently in Greenwood, Indiana.
On July 17, 2022, 20-year-old Jonathan Douglas Sapirman murdered three people and injured two in a mass shooting in the food court of the Greenwood Park Mall. The shooting ended when 22-year-old Elisjsha "Eli" Dicken, a legal gun owner, fired at the killer 10 times and hit him with 8 shots. The suspect died as the result of his injuries.
Greenwood Police Chief Jason Ison told reporters that Dicken stopped the shooting 15 seconds into the attack from 40 to 50 yards away.
22-year-old Elisjsha Dicken neutralized the Greenwood Park Mall shooter within 15 seconds, from 40-50 yards away, hitting the bad guy with 8 of the 10 rounds he fired. His grandfather taught him how to shoot.

Raise a glass this evening to American hero Elisjsha Dicken. pic.twitter.com/cuczbGsDem

— Not the Bee (@Not_the_Bee) July 20, 2022
According to law enforcement, the hero wasn't the only person with a gun that day. The very first victim of the shooter, 30-year-old Victor Gomez, was also legally carrying. Unfortunately, he was killed as he was walking into the bathroom. A local NBC affiliate, 13 WTHR, reported that Chief Ison said, "[Gomez] never had a chance to use his weapon."
The local news station also reported a statement from Dicken's attorney, Guy A. Relford. The lawyer said his client was not ready to speak to the press yet about what happened because he wants to honor the "innocent lives lost."
Do you think Dicken is a hero for his actions that day?
Copyright 2022, ReliableNews.org