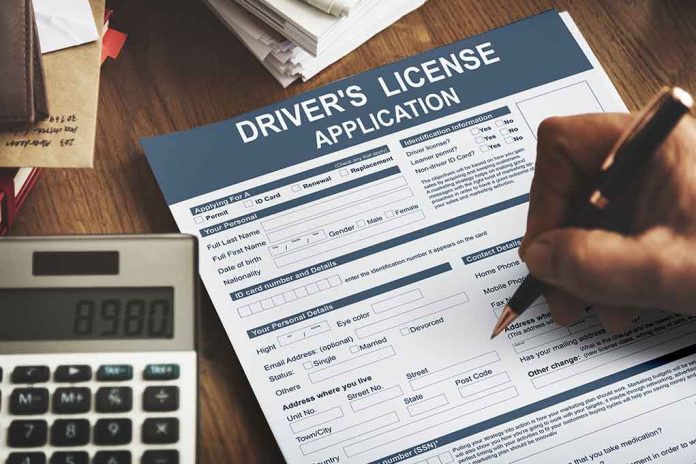 Voters In This State Will Determine Whether Illegal Migrants Can Get Behind The Wheel
(ReliableNews.org) – Massachusetts has a history of electing Republican chief executives to keep liberal policies in check. When GOP Governor Charlie Baker vetoed a new law allowing illegal immigrants the right to drive in the Bay State, the overwhelmingly blue legislature exercised its override power. Voters in the state, however, want another shot at the issue, collecting enough signatures to put it on November's ballot.
Massachusetts voters secure opportunity in November to end law permitting illegal aliens to get driver's licenses @BlazeTV https://t.co/1wiQo0iiHU

— FAIR (@FAIRImmigration) September 14, 2022
Petitioners easily surpassed the nearly 40,120 signatures required to take a law from its makers and hand it to the people to decide. Proponents of the measure say it's unfair to deny people the opportunity to drive, causing serious employment issues and potentially keeping families separated. Those opposed include people whose lives changed when a loved one died due to the actions of someone illegally in the country — and behind the wheel.
For those who disapprove, the issue is simple. Massachusetts has somewhere in the area of 200,000 illegals. Handing them driver's licenses not only normalizes and endorses criminal behavior but also adds to the issue of job security for legal residents. Baker's veto was for another reason altogether.
The governor contends that giving licenses to illegals opens the state up to voter registration issues. Licensed drivers are automatically registered there, and according to Baker, the risk of illegals gaining a means to vote is very real.
For those who aren't registered yet for the midterm elections, the deadline to do so in Massachusetts is October 29.
Copyright 2022, ReliableNews.org